Well, next Monday the 14th would have been Sassy's 4 year ampuversary if she was here.  So we will start with my girl that brought us to this family.   Even though our journey wasn't what I wanted ( I wanted a lot longer) I still love her and miss her.  This past 2 months have been rough.  We have lost a few of our Warriors.  We have more & more babies joining.  What I want more than anything (besides my girl back but that can't happen) is for a cure for this effing disease.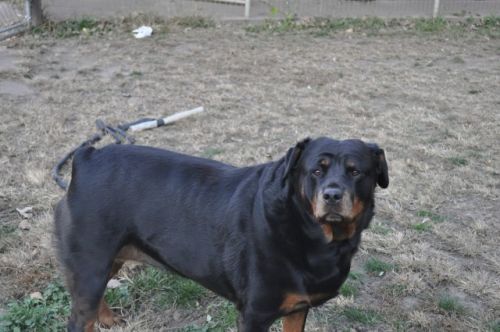 So this is what is happening now.  We finally have Jazz on a great path after limping for a few month and chiropractic, acupuncture, laser & deep tissue massage we are finally coming to the end of her treatments.  One left on the 17th.   Then we will go 3-4 months to see how she does.  I am so glad I finally went that way.
Onto Bosch.  He had entropian surgery for his eyes at the end of July after fighting for 3-4 months of eye ulcers.  He got sick a few weeks ago and we did some x-rays to make sure nothing was going on with tummy, liver, spleen etc.  I am so happy to say nothing going on there.  He also had some back pain with it.  We weren't sure if it was the straining of getting sick that caused it or something else going on there.  In the x-rays we saw that he had a little arthritis or spondalosis (not spelled right) going on from l4-L7.  So we are treating him with some chiropractic and laser as well with a supplement called Tryxin.  The Tryxin helps keep everything lubricated.
Snickers turn. She has been limping on her left front leg for a few weeks so we did the rest thing.  Doing a sedated x-ray.    I think I posted earlier in the summer about finding a small cyst on her back.  Well it is growing.  We had it aspirated the day after I found it.  That just said cyst cells no cancer cells.  We are having it removed tomorrow and will be doing pathology on it.   I said if they had to sedate her they might as well put her under anesthesia and take the cyst.
So that has been our life in a nutshell for awhile.
Bosch & Snickers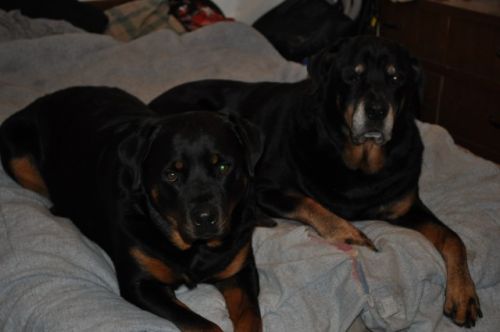 Jazz