I know it's been awhile since I posted again. Once again another Tripawd "Tribe" vacation has come and gone. This year we had planned to go to St. James City, Florida. As I said planned (our planning stages start the year before.) We had made our decision like late August early September as normal. But hurricane Ian had other plans for us. He it that area hard and the beautiful house that we had picked out was destroyed. So we started planning another area. We decided on Panama City Beach Florida.
Our vacation was planned the last weekend in April to the first Saturday in May. No hot hot hot Florida. I know from past experiences June, July and August can be miserable. We had beautiful weather. Mostly 78 to mid 80s. Saturday when we arrived was rainy and stormy and by the time we all got to Pensacola Beach we met up at a restaurant for dinner. It was great seeing family again. We then went back to the house unloaded and chatted for awhile. Everyone was tired so it was an early night.
Sunday was rough at the beach because of storms the day before so it was double red flag day (no swimming) but I sat out there and just absorbed the beautiful peacefulness of the beach. My zen place. We did a few things shopping that day and dinner. The next few days were beach days, shopping, hanging around the house. We did play a new game this year Ransom Notes. Very fun game. No Cards Against Humanity this year. Karma and Donna went and did a glass picture while some of us did some souvenir shopping or just hung around the house. We ate at some really good local places. I think the best day for me was Thursday. We did a dolphin tour (Karma found a great captain and we all had a blast) saw dolphins, a Ray of some kind, even saw a little shark, a loggerhead turtle. That night we had a bon fire with dinner on the beach. Thank you again Karma for the wonderful dinner and setting everything up. That was a beautiful night. Friday came and it was our last full day. Which really sucks when the week goes so fast. That was a beach day and just around the house day. Early night for the 4 of us as our flight left early in the morning Saturday. I miss my Tribe and look forward to next year.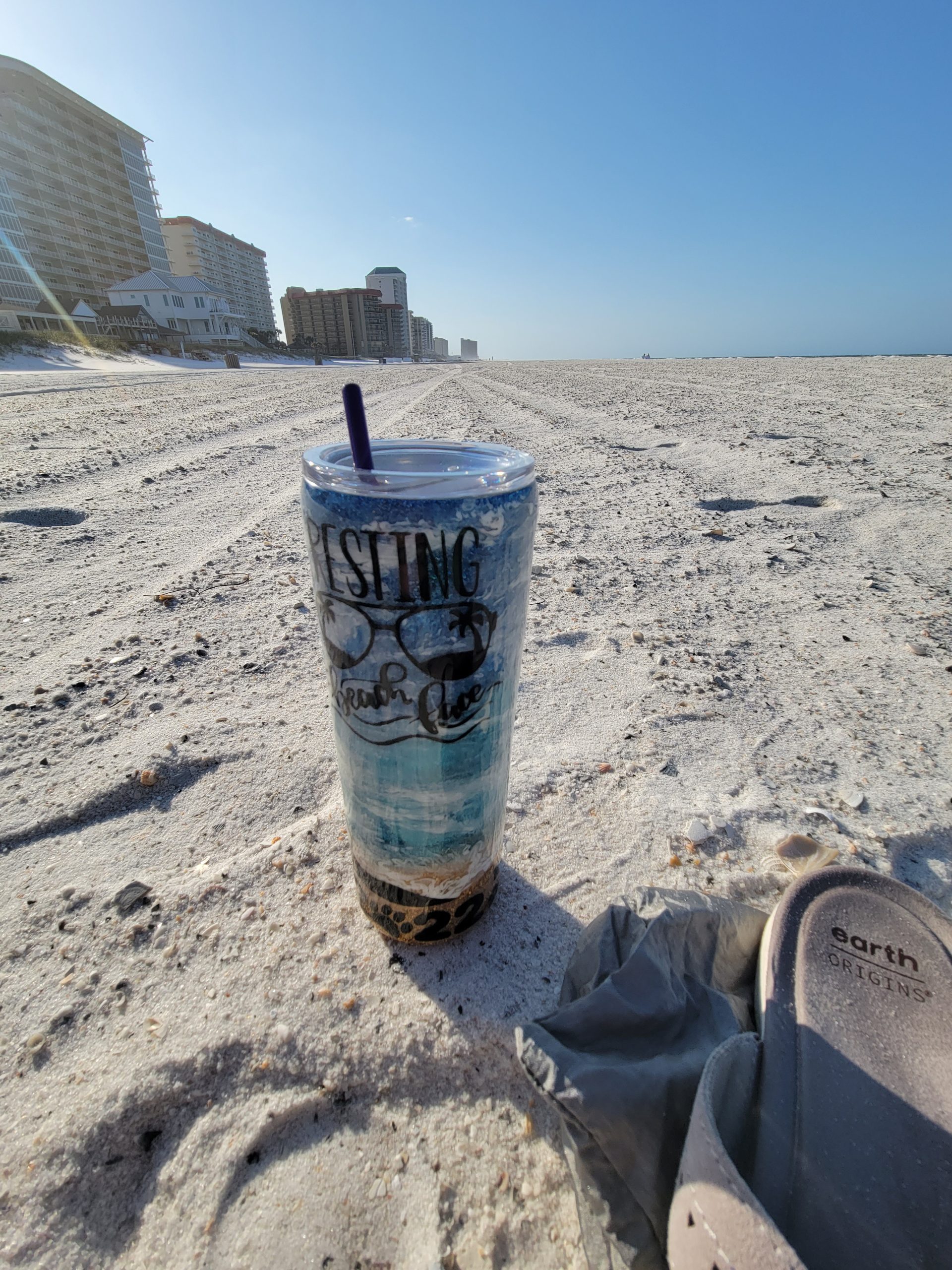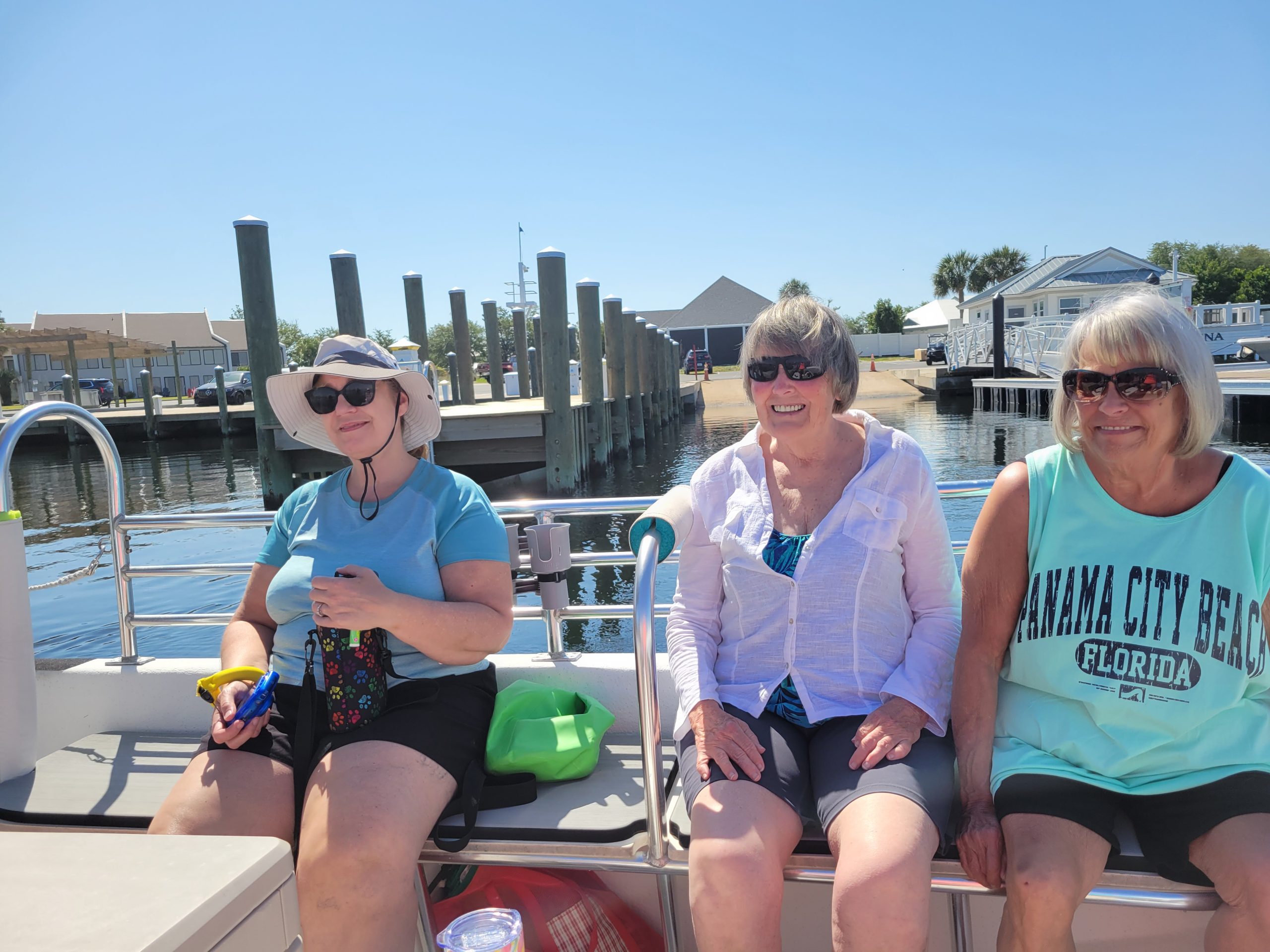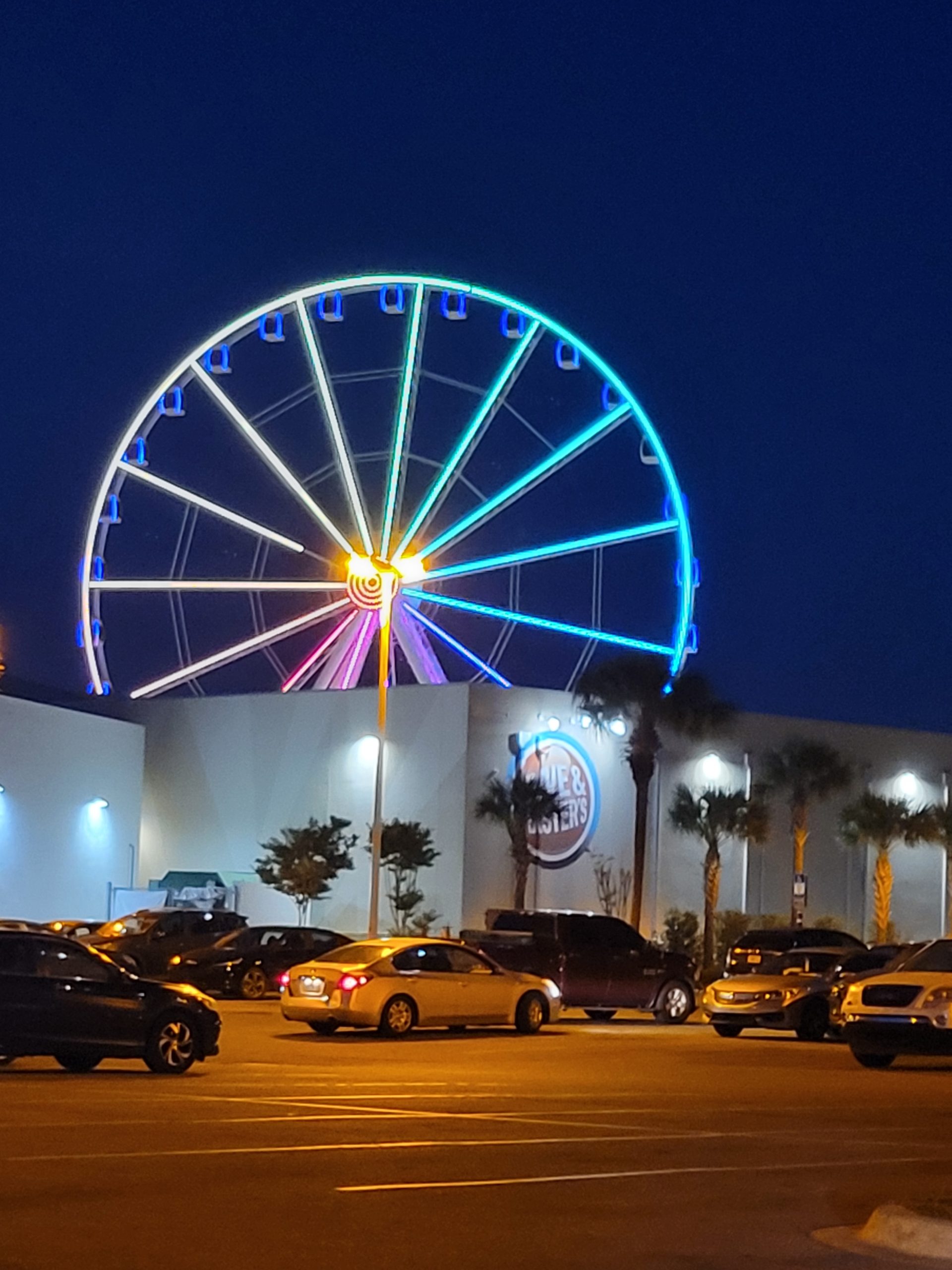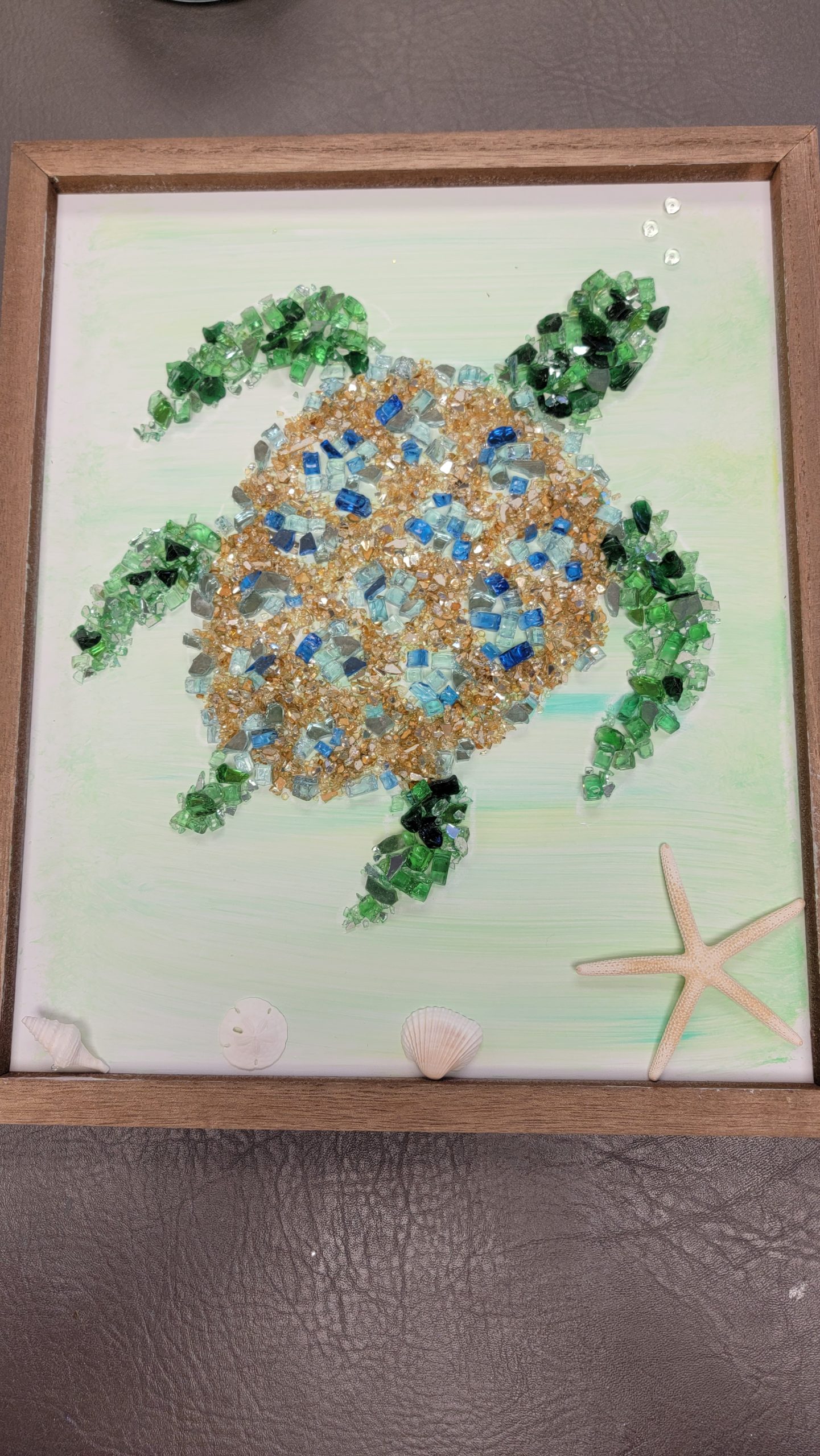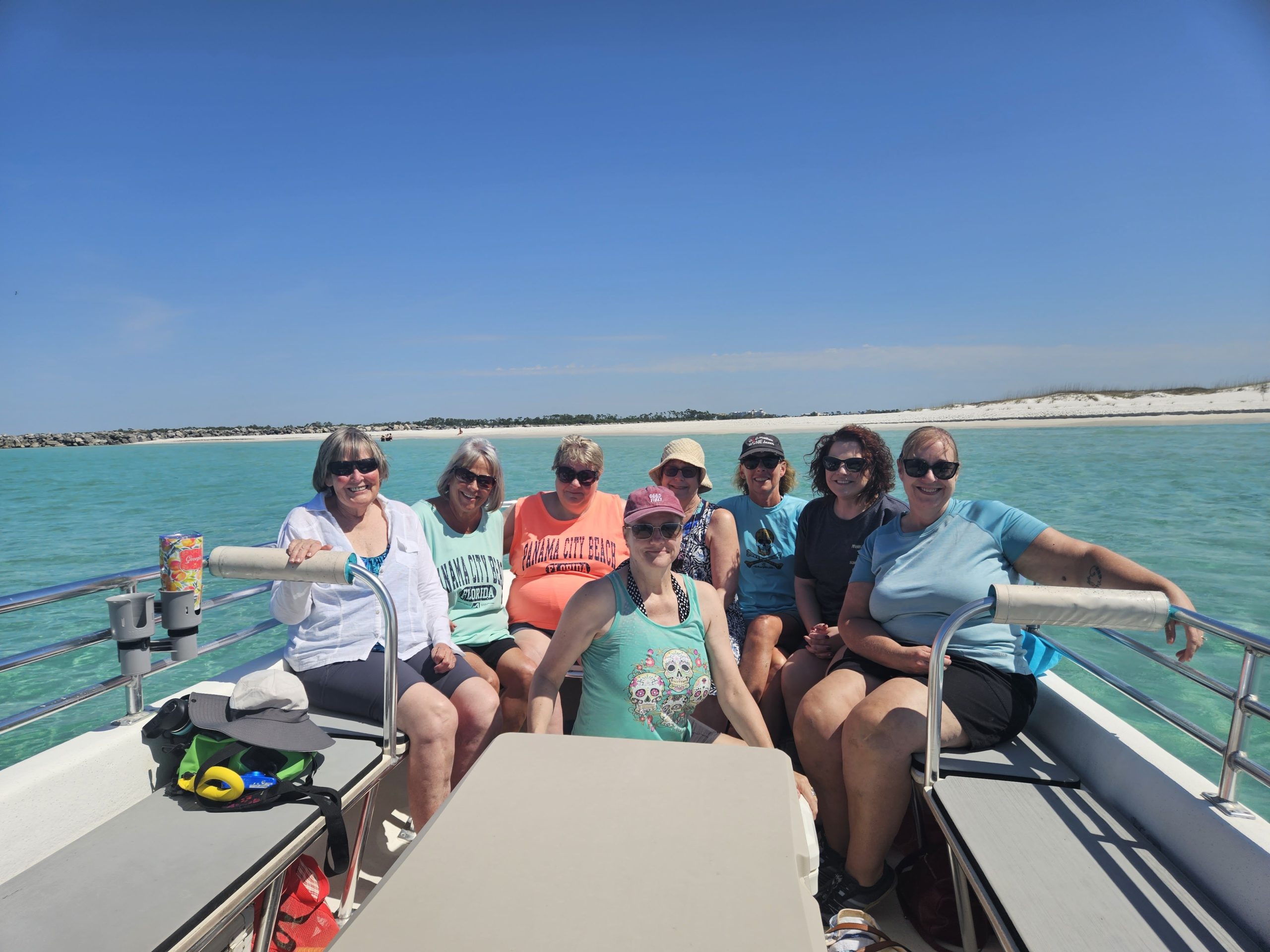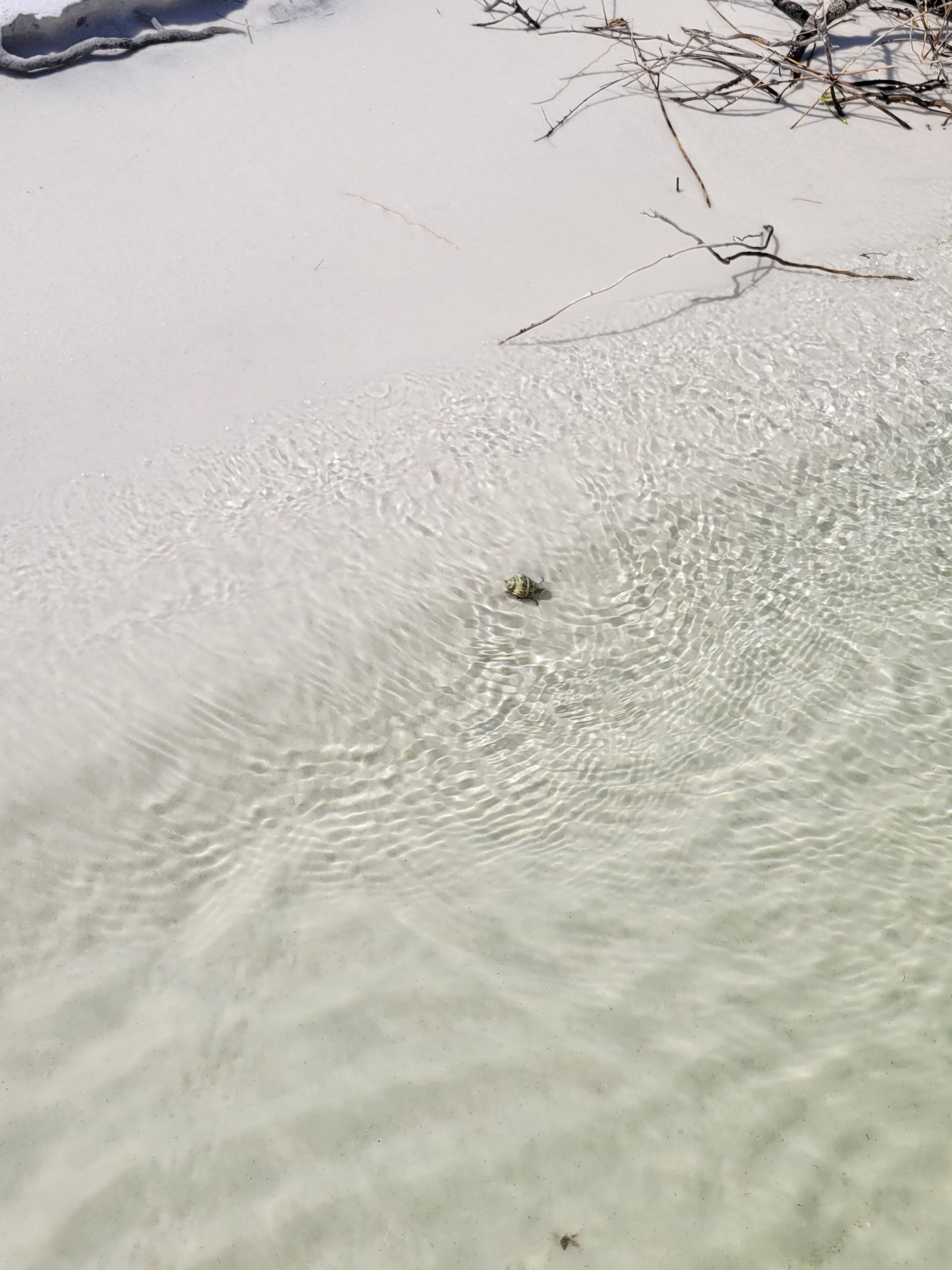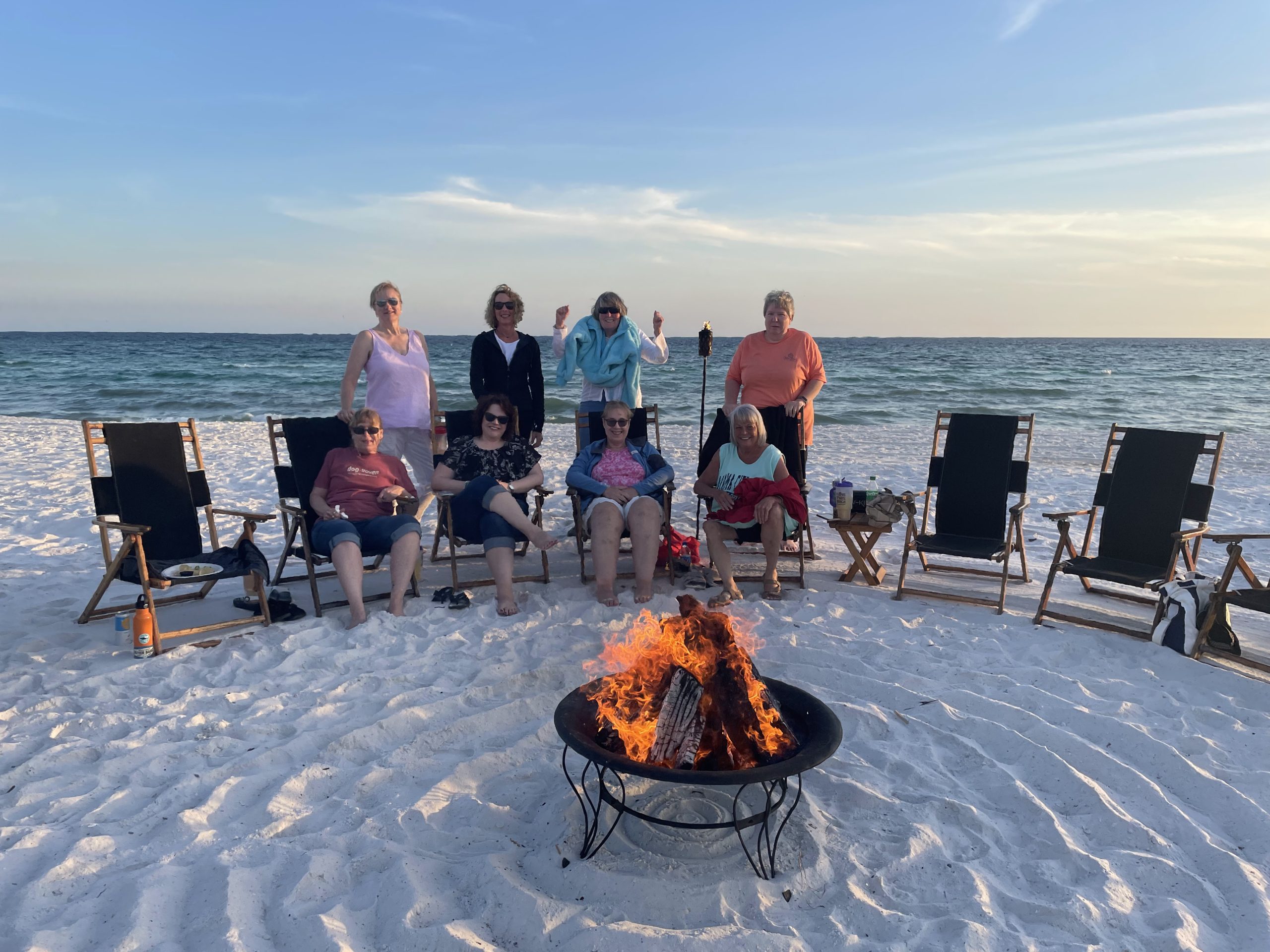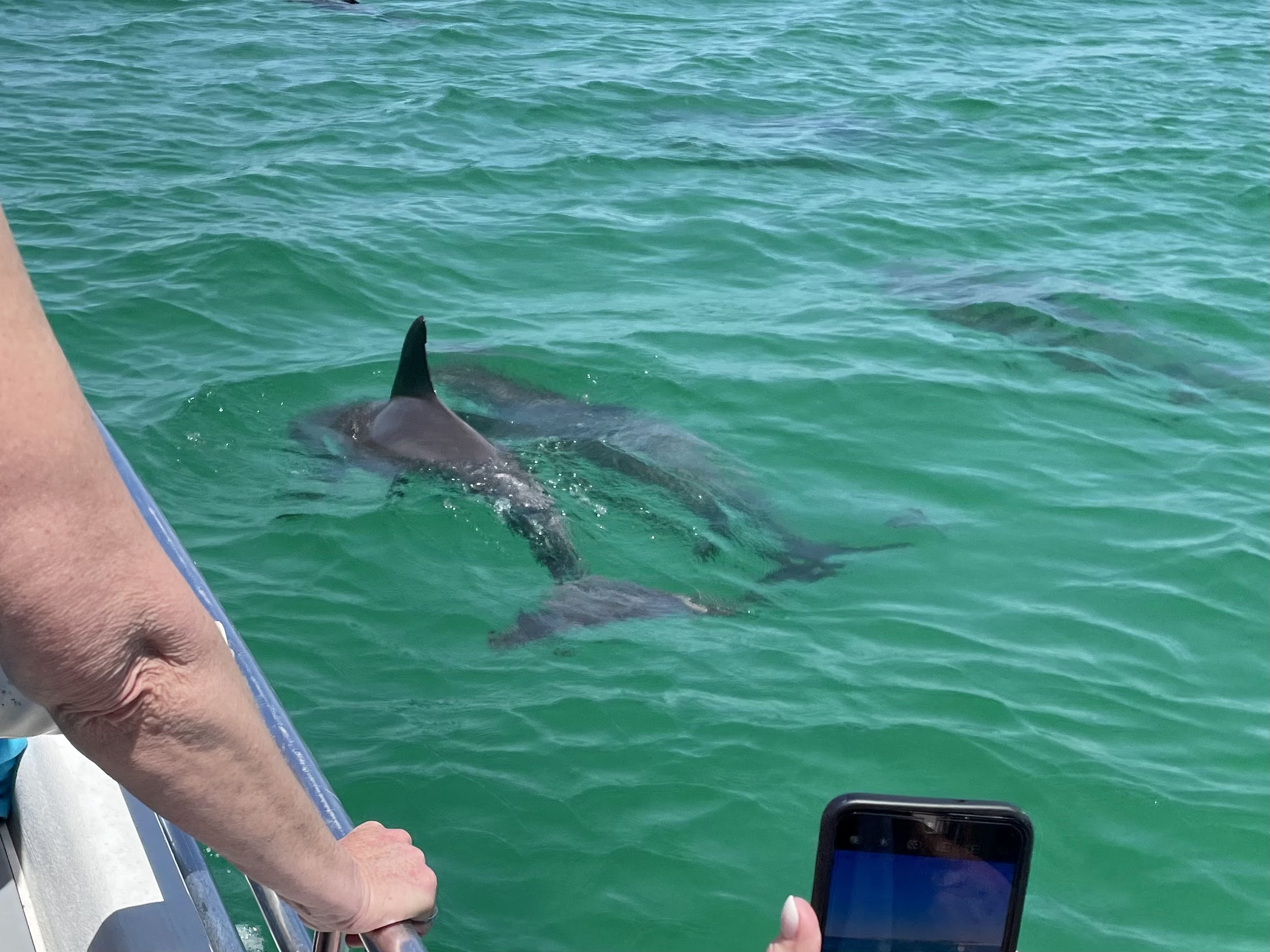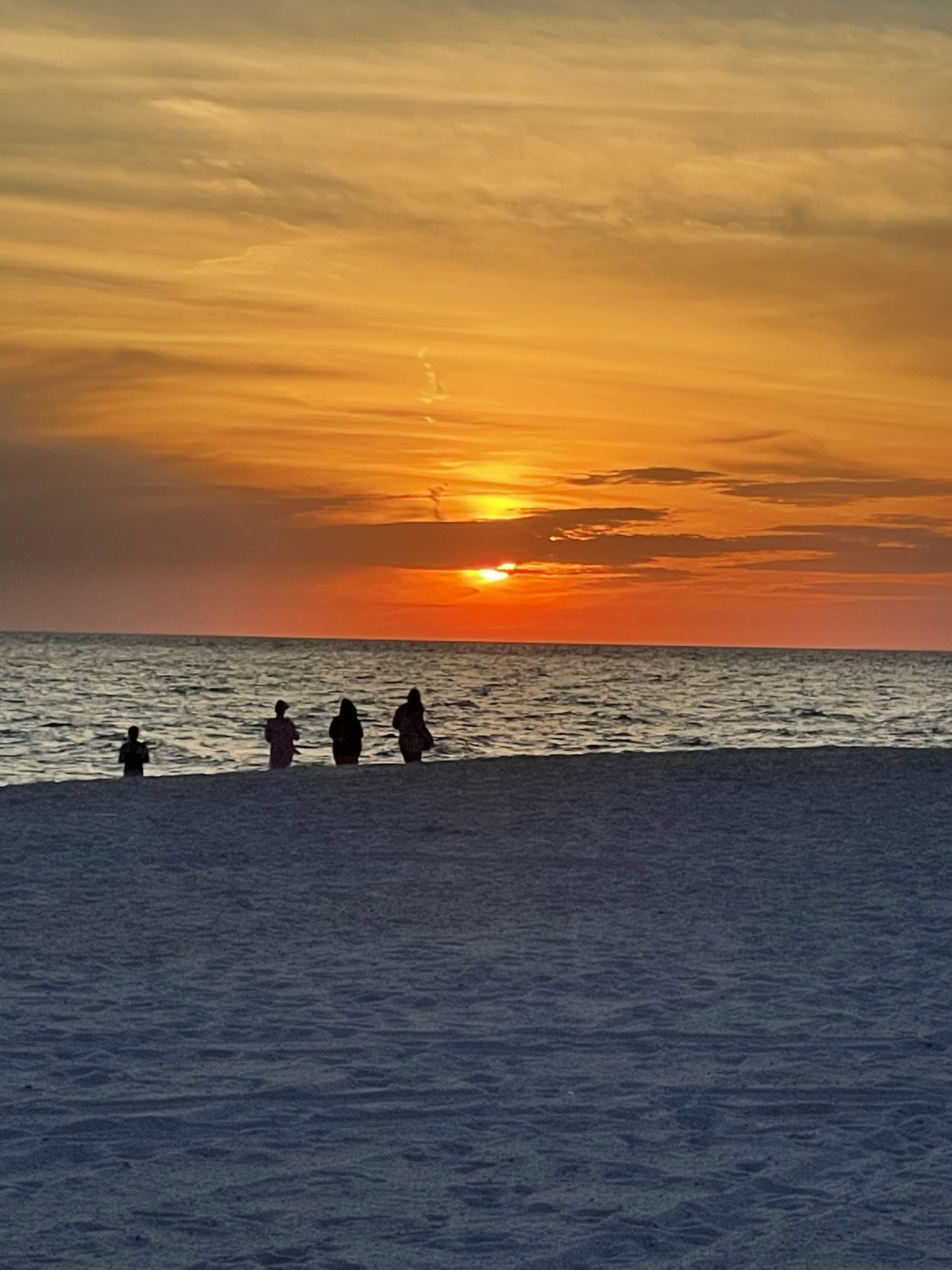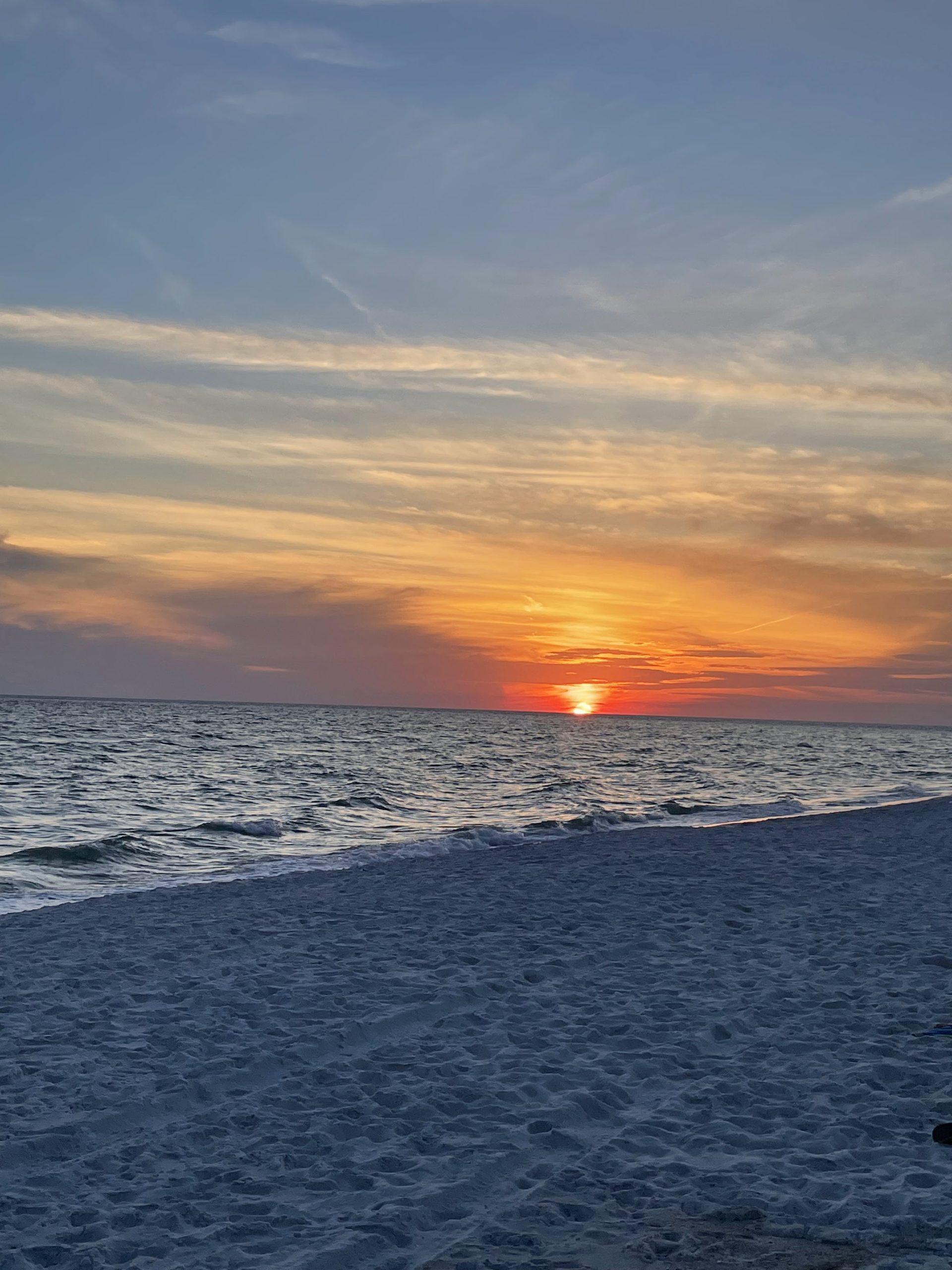 If you have a chance to do a Tripawds meet up it's a great experience. We all felt like family. We all have been going yearly since the Great Tripawd party in 2017.
Michelle and her Angels Sassy, Bosch, Baby Simba and Sweet Snickers
PS I only posted a few pictures. It was very hard to chose we had such a good time.