Wow, all I can say is what an amazing couple of days.  I left home knowing it would be a great weekend but it totally exceeded my expectations.  I got there and had to make a small detour to the Verizon store because I forgot my phone charger and the car charger wasn't working right.   So when I got there and saw Paula it was just an instant connection.  We then went to Glenn & Donna's room and I met them Murphy and Linda.  No words can explain the instant connections.
We sat around and talked then Stephanie, Neka's mom came; Lori and Sherry also joined us for a bit.  Just a great time.  Shared lots of stories about our furbabies current and Angels.  Everyone shared their stories.  We talked for hours.  It just seemed like time stood still.  Murphy got spoiled and we all just loved him.  The perfect host in their room.
Saturday we got up and had breakfast before the walk.  Went to the walk and met more wonderful people.   This family just is so amazing.  We all sat around and talked until it was time do to our walk.  It was supposed to be 2 miles but ended up more like 3 or more.  (I say 5 plus LOL).  Of course for someone who is WAY out of shape I about died and whined lol.  I guess it wouldn't be so bad if the lady who was leading the walk and claimed to know the route really knew the route and didn't keep getting lost.
I really felt our Angels and the ones who couldn't be there with us were there on the walk.  Thank you so much to Paula, Linda, Donna, Glenn, Murphy and Heather, Joe, Cadence , Christine & Stephanie.  It was a great time.  I hope to get to do it again.
Tripawd family  left to right Greg, Cooper, Sherry, Sadie, Paula, Nitro, Stephanie, Neka, Christine, Otis, Linda, Max, Me, Sassy, Donna
in Front  Cadence, Heather & Joe, Glenn & Murphy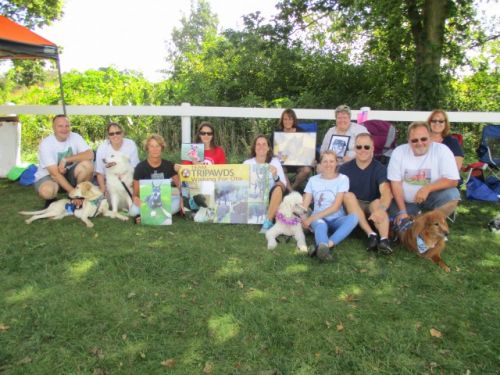 Greg, Sherry, Cooper, Sadie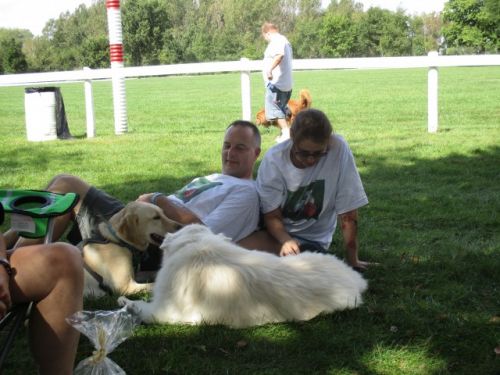 Angel Board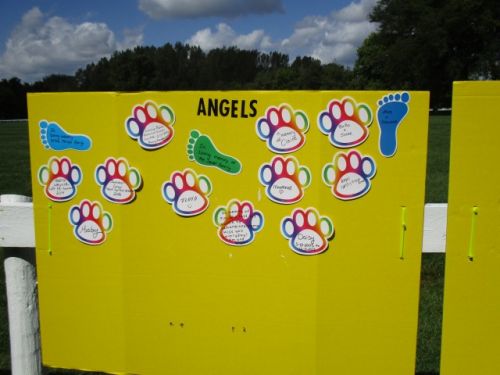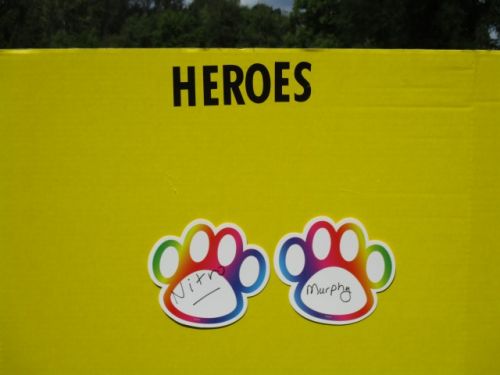 Cadence, Heather & Joe on the Puppy UP Walk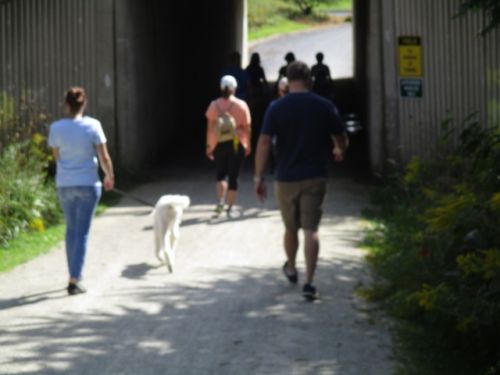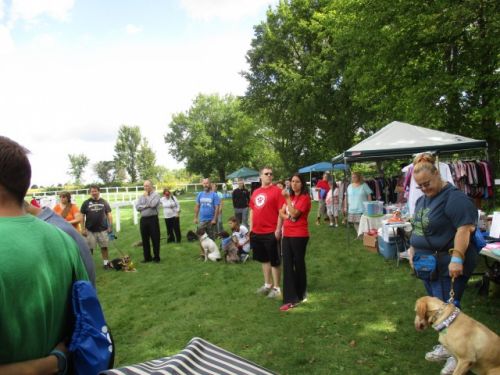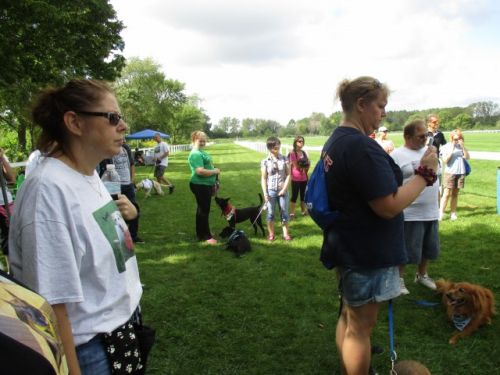 Murphy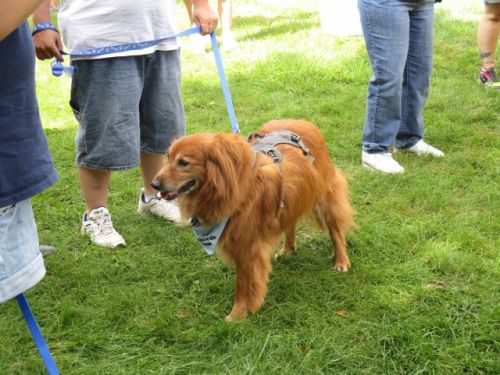 Talking about Puppy UP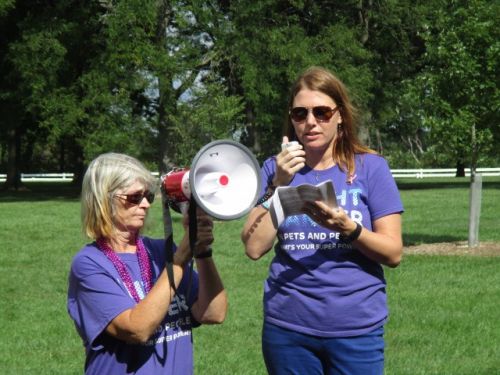 Cooper & Sadie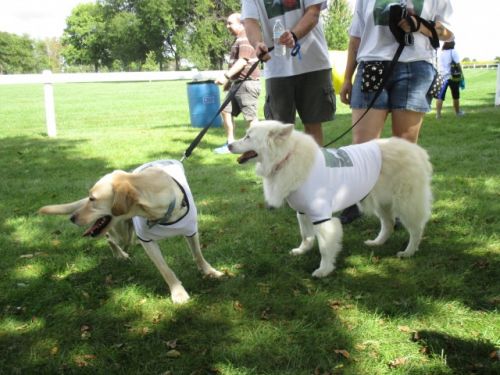 Cadence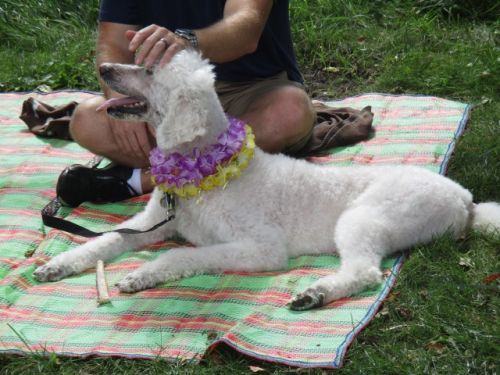 Cadence & Joe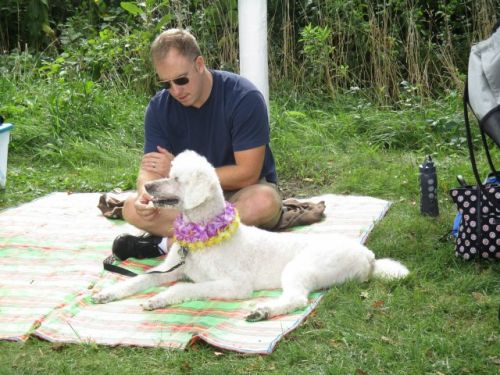 Christine & Stephanie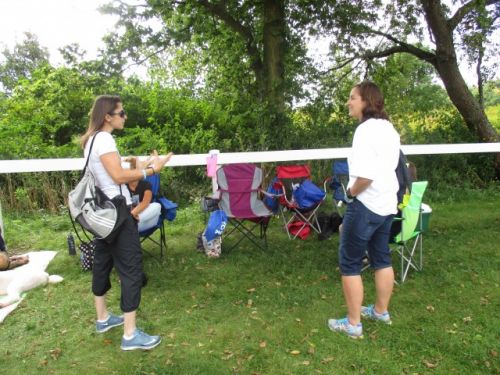 Heather & Cadence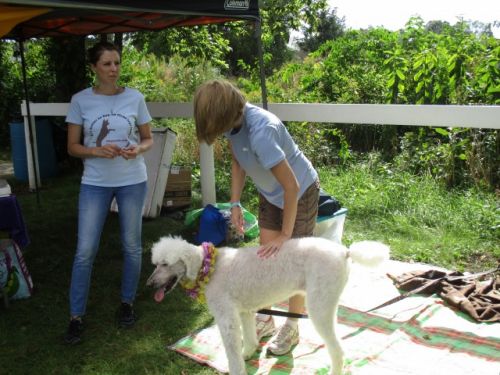 Tripawd Book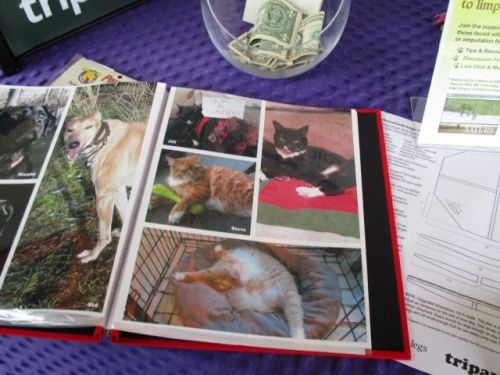 Sherry & Sadie & Christine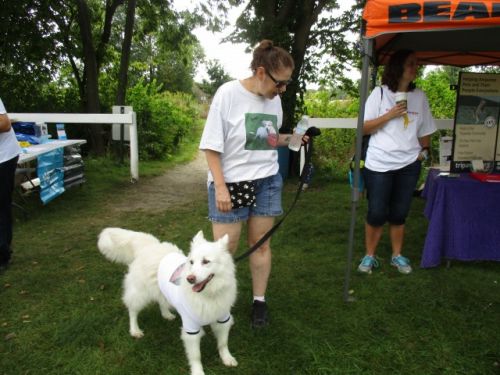 Sadie & Murphy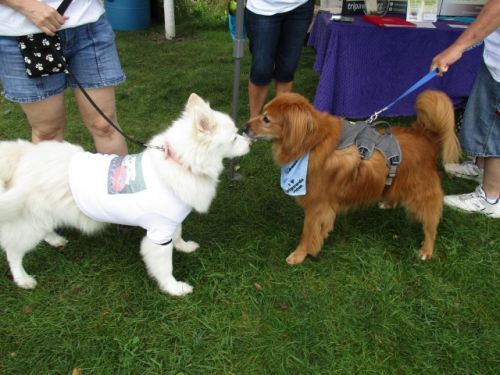 Tripawd Tribute leash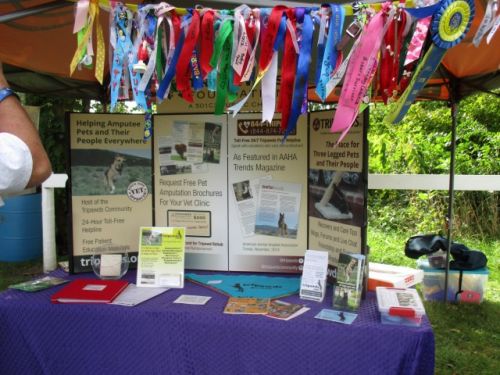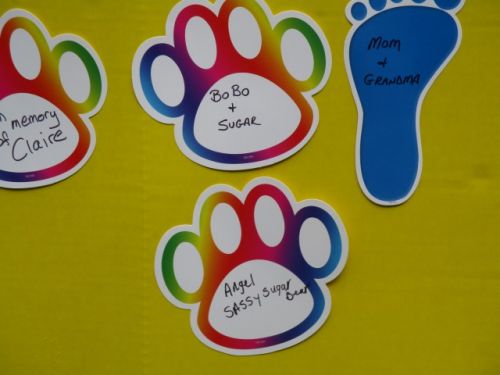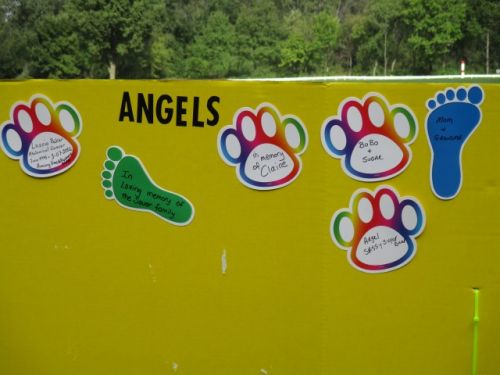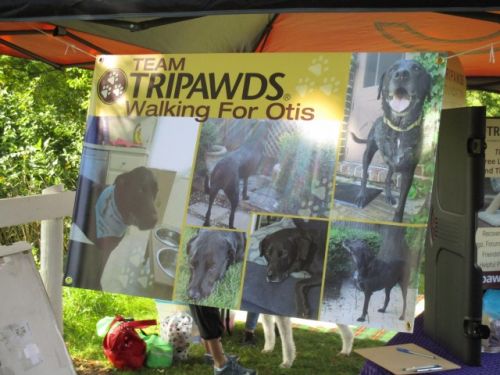 Christine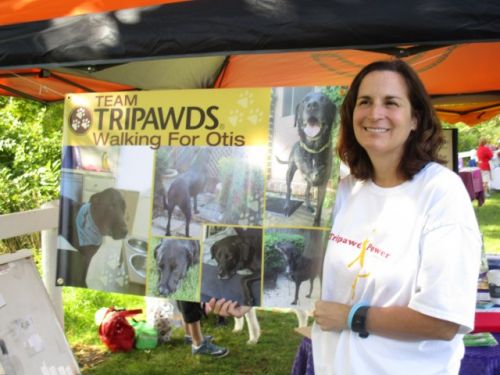 The whole leash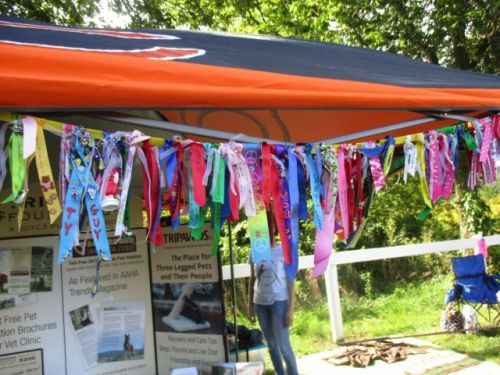 Sassy's Ribbon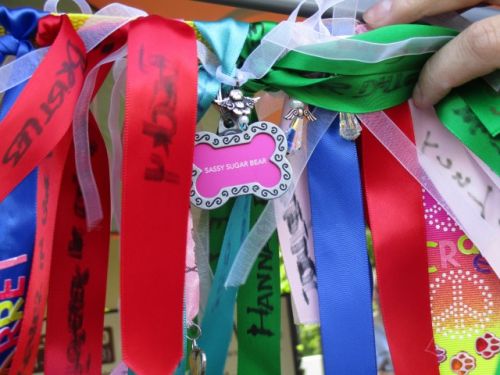 Sherry  (Leo's mom), Me, Lori (Chuck's mom)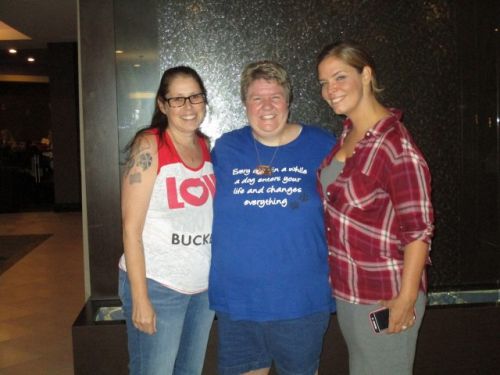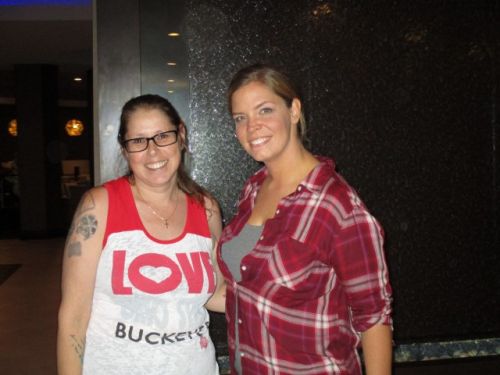 Back row  Sherry (Leo's mom), Lori (Chuck's mom), Me, Linda (Max's mom) Donna
Front row Stephanie (Neka's mom) Paula (Nitro's mom) Glenn & Murphy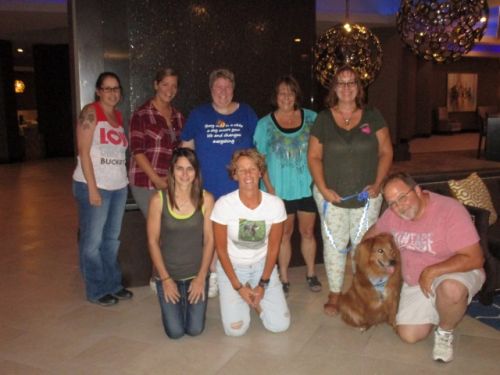 Stephanie (Neka's mom)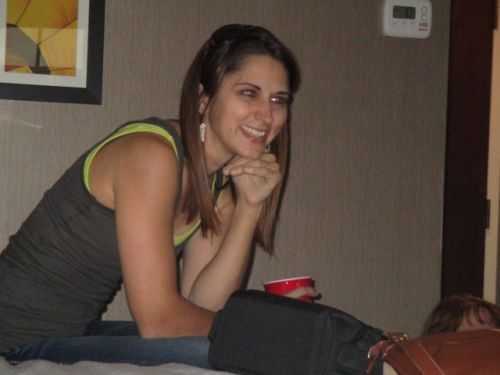 Donna (Murphy's mom)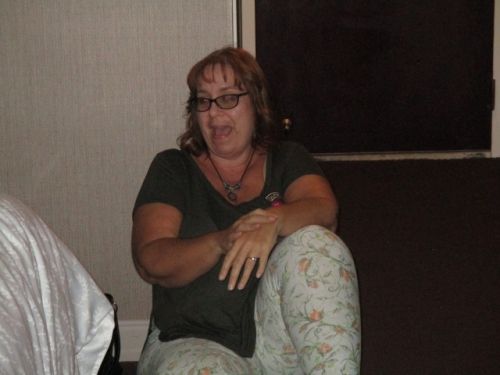 Linda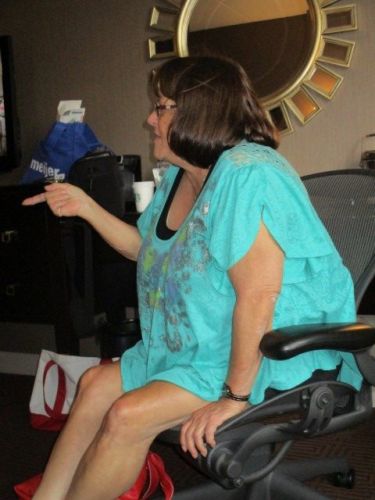 Murphy the perfect host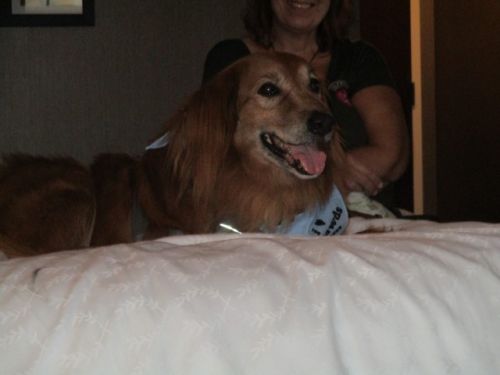 Paula, Murphy & Donna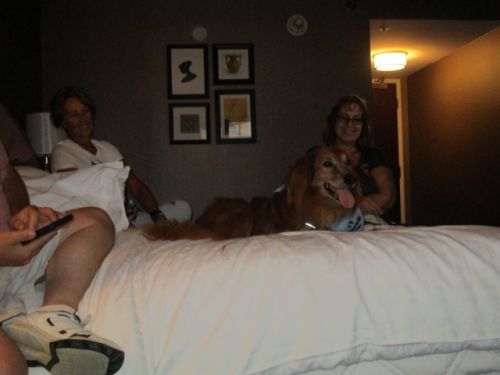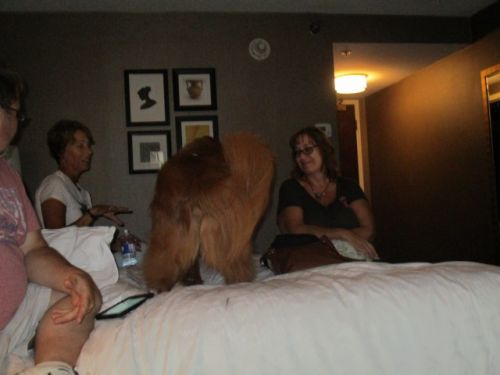 Just a great overall weekend.  Some tears were shed as it was so emotional (lots by me).  Just really missed my girl that day.    If you ever get a chance to meet up with someone from here take the opportunity.  It is a great feeling and one that you will feel the instant connection.  It has happened with several others on here that I have met  Shari, Angel Dakota's mom and Bob & Shanna, Spirit Trouble's parents, and Jim, Rene & Wyatt.   Such great friends everyone from this weekend and before.
xoxoxoxo
Michelle & Angel Sassy