I can't believe today would have been Sassy's 11 month ampuversary.  Wish she was still here to celebrate with us.  But she had other plans.  I miss her but know she is happy & whole and watching over us down here.   No one will ever replace you Sassy.  I just needed someone to help mend my heart.
So Sassy has a couple of new babies to look over now down here.  Yesterday my brother, my mom, the 2 kids & me went to see some puppies thought we would maybe come home with one but came home with 2.  One that will be mine and one the kids.  And of course Bosch is also mine since he has been around me a lot more 🙂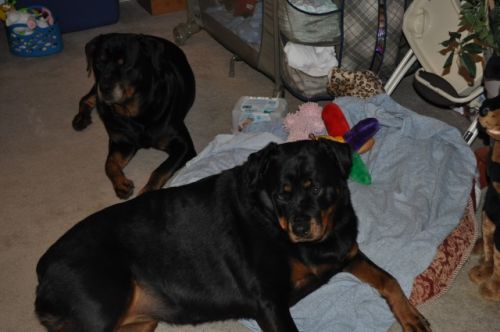 This is my new baby.  She doesn't have a name yet.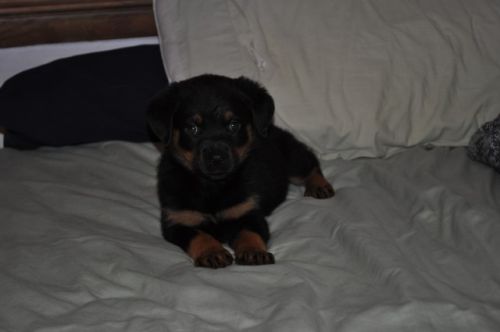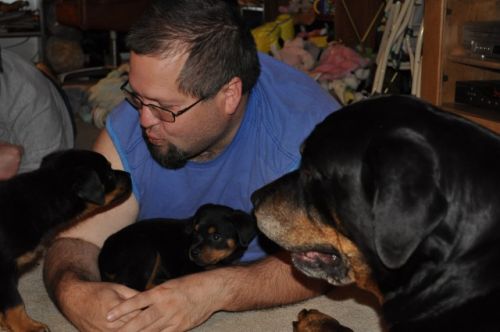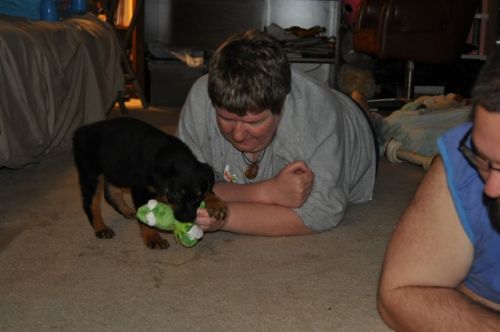 my brothers & the kid's puppy