Wow another milestone.  Hard to believe that we have come this far.  So an update on what has been happening.  Sassy continues to have issues with the results from the Cytoxin.  Called sterile cystitis (problems peeing basically) basic symptoms of an UTI.  Dr Boyer said could take up to 6 weeks for all of this to be out of her system.  Blood work came back great from the first week on the Leukeran.  Retest on the 20th of August for the first month every week testing.  Had a slight mishap on Monday morning.  Sassy thought she saw something & went tearing out of the kennel into the yard & wiped out.  So she wasn't moving as well as she should have been on Tuesday and breathing a little harder than normal.  (So you know me I freaked out).   Of course it has been more humid again in the afternoon so that can play apart in that too.  Lungs still sounded clear when we went to vet on Saturday.
So we are still hopping along one day at a time.  🙂    Sassy is a pure joy to be around the sweetest most even tempered dog.  My little nephew who is 1 (yesterday) crawls right up to her and climbs up hanging onto her and she just sits there and then gives him a kiss.  My niece who is 2 1/2 lays her blanket over Sassy and lays down next to her.
Guess i need to get some new pictures to add.  So above all else I want to thank everyone here for their support in our journey.  Sassy & I both love this community.  We have made some great friends and shared in some great news and some tragic news for others.  Thank you for being apart of our lives and keeping me sane.
I did forget to add that Taylor surprised me with a gift.  A wire scuplture of Sassy.  Even minus the right leg  🙂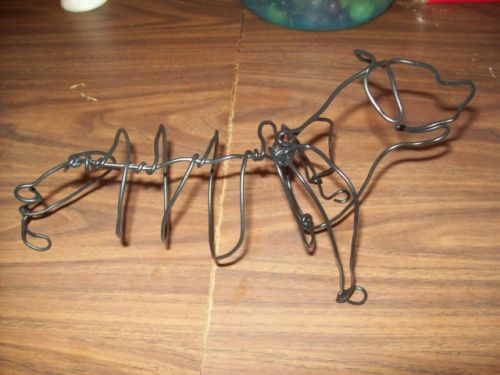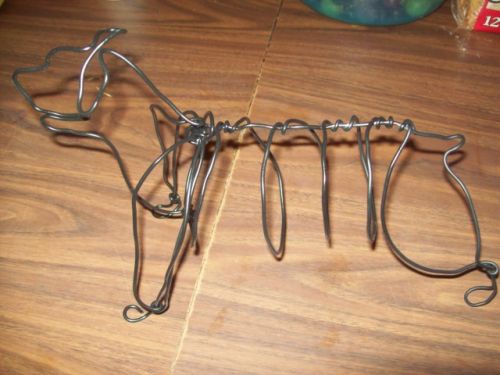 Hugs
Michelle & Sassy