We made it to your birthday.  What an amazing feat 🙂  You are doing so great and momma loves you.  I can't believe 7 years ago you came into my life.  Love you lots and lots.  This journey has made me realize it even more.
So we want to share a bunch of our birthday party pictures with you all  🙂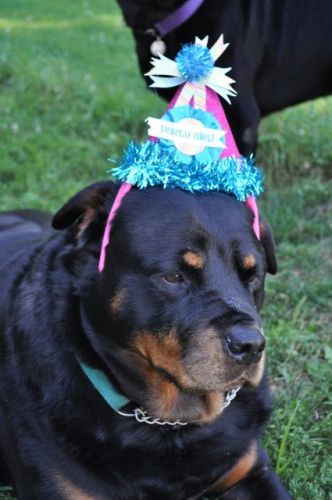 Sassy's Family Her gma Marilee in the top, Gabe (cousin 1st cupcake) Me & Sassy (I hate my picture) Sassy's uncle Marty (my brother) & Cousin Grace.  Then the cake & the steak was her dinner a Sirloin steak and a few with her brother Bosch.