Everything still is going good but one slight backstep.  My baby girl started to get a uti.  I caught it early enough by knowing her peeing habit.  She is on a leash or i am with her at all times.  So when she started peeing a lot more than the normal 1 time or 2 times I started to wonder.  Then today it was 3 times and the last time nothing came out.  Positive notes though, lung fields still sound clear, no other lumps or bumps, felt tummy no lumps there either.  So that's an A+
Called the vet before I had to work and got the only open appointment this weekend.  I think they squeezed us in knowing she is on cytoxin & a cancer patient.  Well they took the urine sample.  Did the strip test (for blood) nothing showed up.  When they spun the urine down there were very few red blood cells, lots of white cells & bacteria.  So needless to say Ms Sugar Bear is on antibiotics.  Clavamox/combo with something I can't remember what but I can tell you it was $90.00.  We will recheck next week at our scheduled Metronomics appointment.   The good thing is that so far Dr Truax (Dr Boyer's day off) he did Sassy's amputation thinks this is a normal uti and not from the Cytoxin but we will discuss further if no improvement by next week.
So not only added the Clavamox right now but I added a cranberry pill to the regimine.  Cranberrry is good for uti.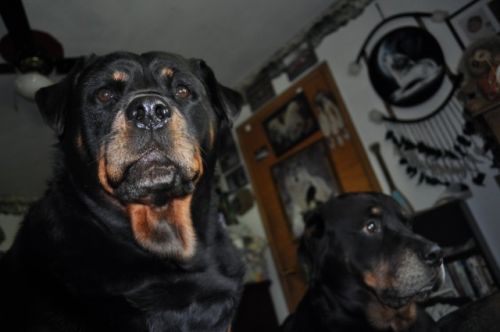 Hugs
Michelle & Sassy