I can't believe its been 3 weeks without Bosch.  He had such a bigger than life personality.  It feels so quiet and if this makes any sense not alive.  The girls are entertaining but we miss a big personality.  I has been hard.  I know he is healthy, happy and with Sassy and our other dogs before them.  It just is plain weird.   Very hard to put into words.
The kids really miss him.  It was hard telling them.  He has been here before they were born.  They were growing up with him here.
I wanted to say thank you to all the special people who gave donations to Tripawds in memory of Bosch.
I received some gifts from some very very special people and wanted to say thank you to them as well.
Bosch is Home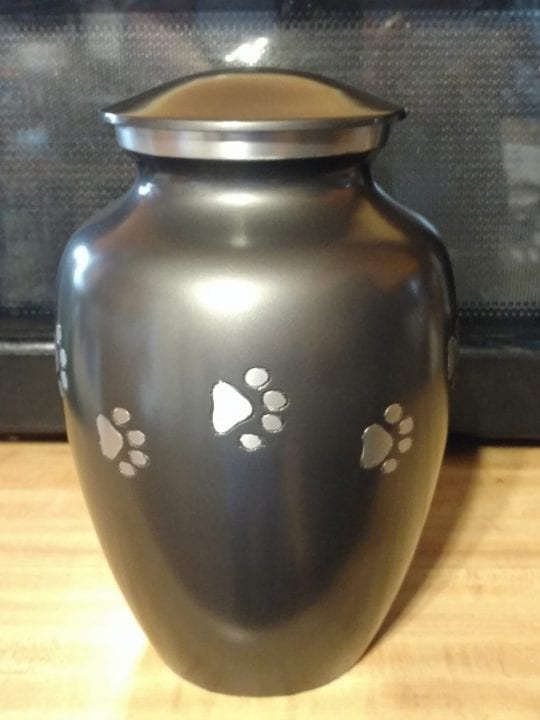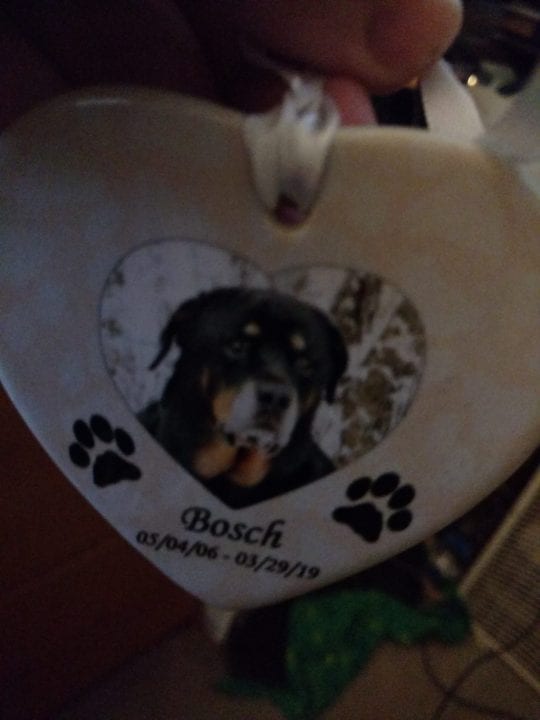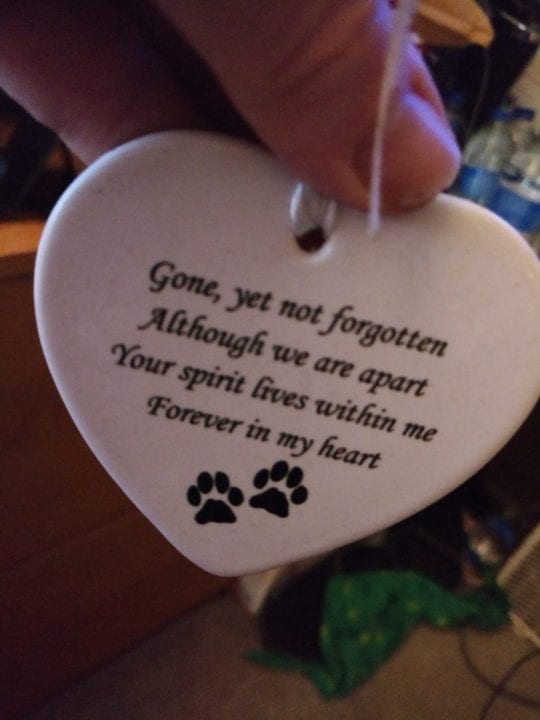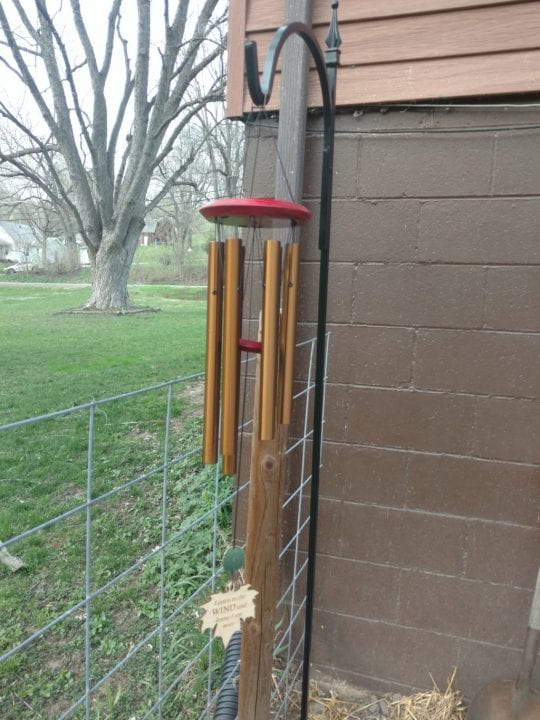 hanging outside my window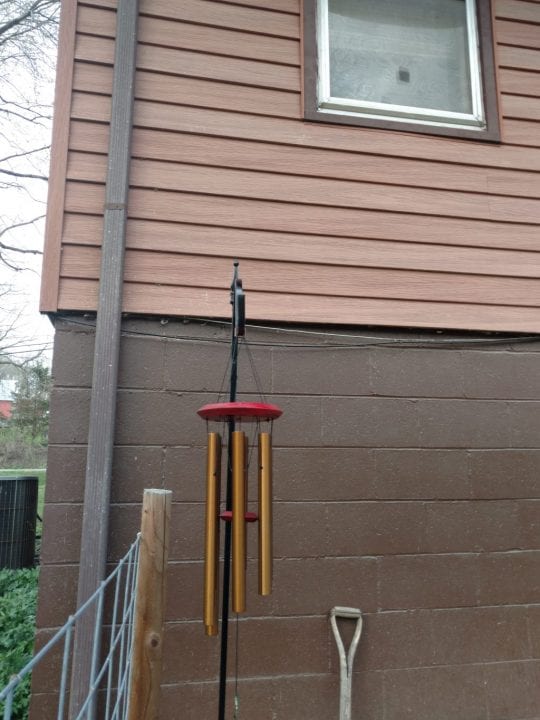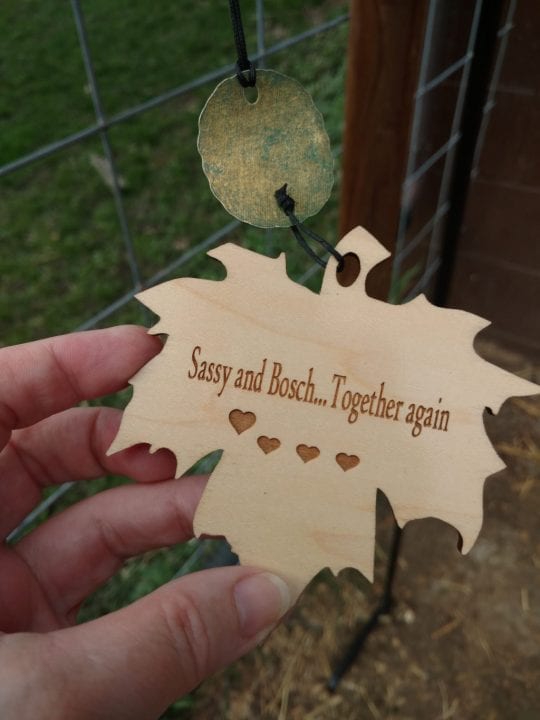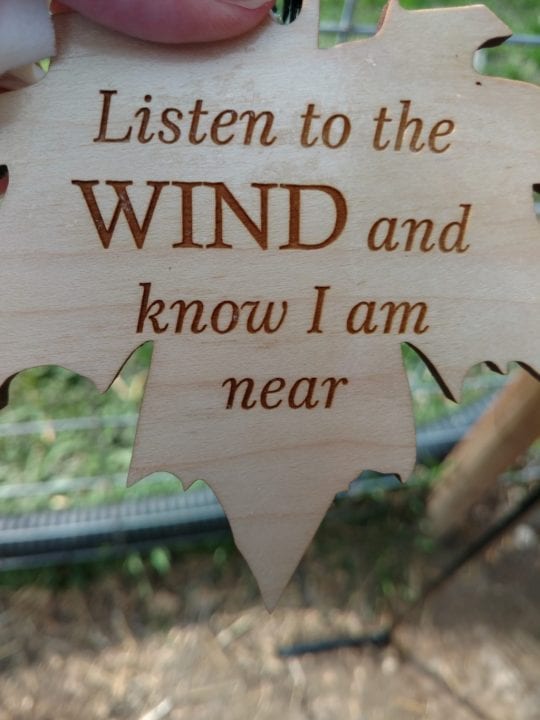 Jazz listening under the chimes.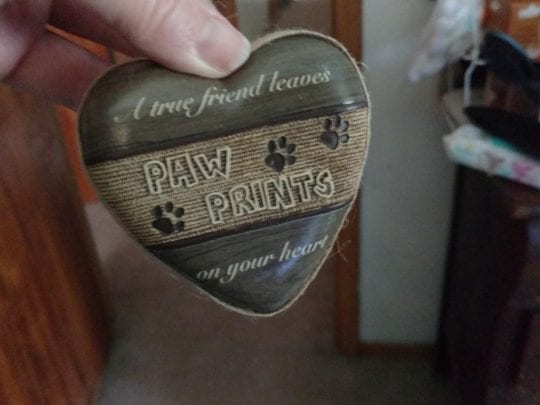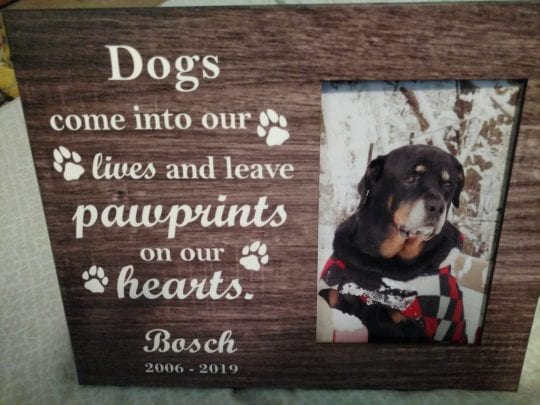 Sassy & Bosch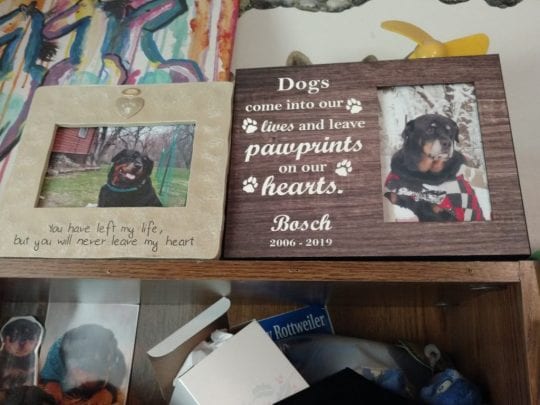 I know I haven't expressed myself the best but Thank you from the bottom of my heart.