All I can say is Sassy was watching over me today.  I was trying to bring Snickers & Jazz in the house before I started working today and they got loose.  I could not find them anywhere.  I walked around screaming their names.  Drove up & down the street yelling out the window.  Stopped at neighbors houses asking if they saw them the whole time bawling & sobbing.    We had so much rain last night with the storms that the creek that runs behind our house (basically a mini grand canyon is what i call it.  It is probably 40 foot deep so its a big drop and FULL from all the rain & moving fast)
I was just so afraid that they fell in or something.  As I was driving back down towards the highway (92).  My neighbor stopped me & said he saw them at the bottom of his driveway.  He tried to calm me down some.  I drove away & towards the highway.  I just happened to be going to turn around where there is a walking path and a bridge and saw Jazz.  Snickers was almost across the bridge.  I threw the car into park & called them.  They both came running.  Thank God.   I know Sassy was watching over us.
Added pictures you can't see much but this is what it looks like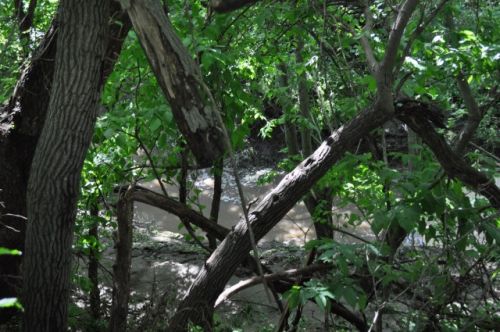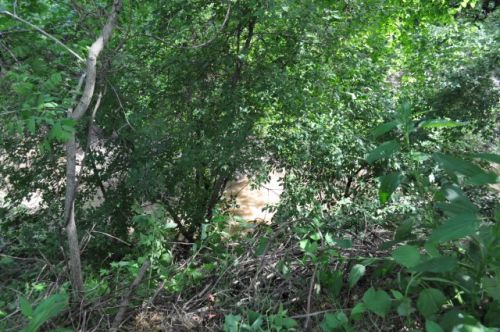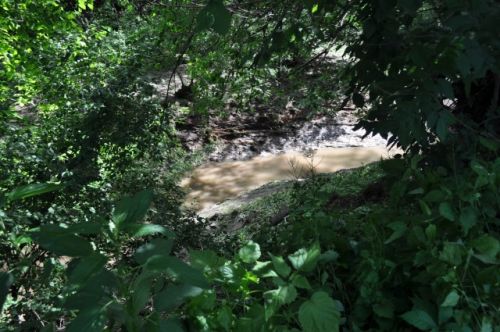 Thank you my baby for watching out for Snickers & Jazz.