This has been the longest 9 months.  Today is going to be a day for crying I guess because as I write this I already am.  Boy, it does get easier but big days like these make me really miss her more.  I know she is looking down on me saying "mom, stop crying. I am happy and healthy here."  So I am trying.
I sure wish she was here sitting on my bed as I worked.  That always was her spot.
So much has changed in 9 months.  Many of our friends who started on this journey around the same time some have crossed the bridge, some are still with us, many new people here.  For those of you who didn't know Sassy she was a super great dog.  When we started our journey she was 6 years old.  She had OSA in her right rear leg and had her amputation Nov 14, 2012.  We did 4 rounds of Carboplatin and somewhere between the 4th & 5th chemo she developed lung mets.  So she never got to complete the 5th round.  We started metronomics and she survived 7 3/4 months longer we almost made 10 months.  She was about a week shy.  So she got to celebrate her 7th birthday with me in July before going to the Bridge on Aug 20,2014.  You can read about the rest of our journey here on our blog.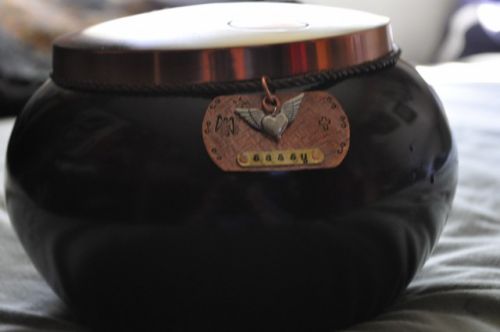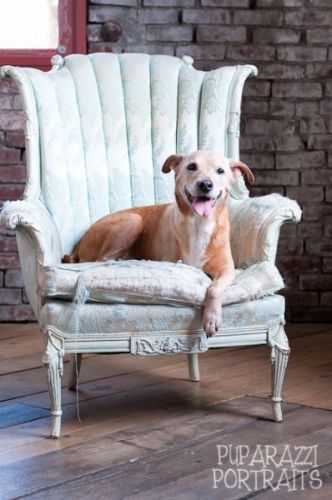 I also want to wish Brendol Happy 9 month Angelversary.