Well, I know the last post I made was about Happy Hannah.  So a little catch up time on us.  I know our Guardian Angel has been working over time up there on the Bridge.
I don't remember if I wrote about Snickers and her cyst on her back (I think I did) we had that removed.  Then about a couple of months ago I found another one.  I took her in and had it checked out.  Only a cyst (Thank God).  But going through this journey you just never know.  I took her to our holistic vet Dr Jen ( I did a write up about her and a talk she did on foods and cancer pets when Sassy was alive).  Anyway we discussed different things and came up with the fact that she thought that Snickers was producing too much oil and causing her body to produce these cysts. Our plan to start out was give more baths (with a special soap where she tends to have these cysts), change foods (as she thought the Lamb & Lentil was too fatty for Snickers) and if needed add a herb.
Well we have done the first two.  Although I suppose I do need to give her another bath hahaha how do you keep them clean all the time.  We changed foods to Lotus Turkey.  (Expensive if need be will change the other two but right now just Snickers).  It is a baked food and Turkey is leaner.  Good news that is seeming to work so we haven't had to add the herb supplement.
So other news with Snickers we are nearing our completing of our Therapy dog training getting ready to test then it will be onto the 10 one hour visits with a certified team 🙂  This is something I always wanted to do with Sassy but never got to.
Jasmine has been good no major problems knock on wood.  She continues about every 6 months with a chiro appointment & follow up with Dr. Jen after her leg.  No problems remain and she is running and playing like a normal dog.  Amazing after fighting for almost a year of her limping.
Bosch… He had his Senior Well visit check up 2 weeks ago.  Everything came back great 100% healthy.  Not one item out of normal.   Then wham on Friday of last week I found a lump.   So I call and couldn't get him in until yesterday.  I prepare myself for the worse especially after this journey.  Well good news is its just a fatty lump.  Where it is under the armpit she said because its muscular in that area it appears bigger and harder than it was.  We did do an aspirate (needle biopsy).   Following Dr Sue the cancer vet saying "Why wait aspirate".
By the way I don't know if EverPup has anything to do with anything but these 3 have been getting it since I brought the two girls home.  It has some aptogens in it and is from Dr Dressinger & Dr Sue.  I gave Sassy the Apocaps when we were on our journey and I swear they helped her.
The best thing of all in 4 weeks I will be in Virginia for the Tripawds.  I can't wait to meet everyone.  It will be a huge blast.  🙂
Bosch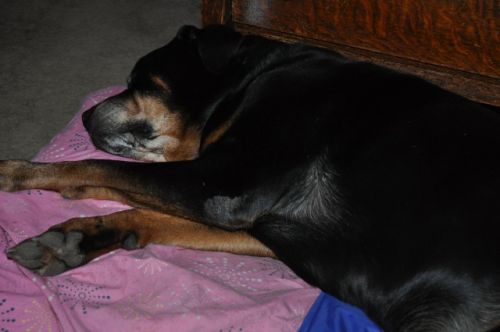 Snickers & I at Bass Pro Dog Days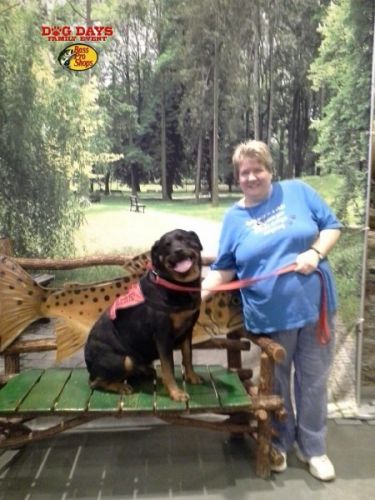 Jasmine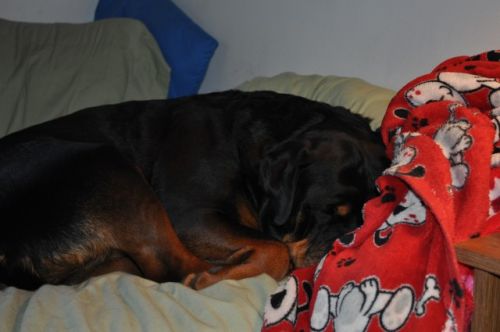 Snickers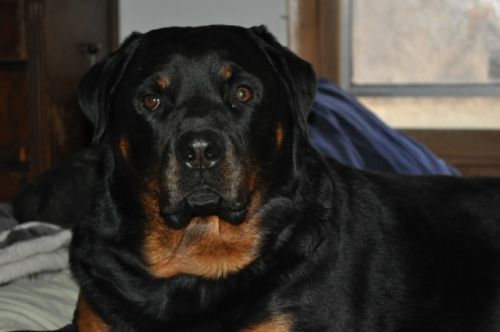 And my Girl Sassy 🙂