Our Santa Paws experience today quite the site.  Lets just say we will be doing individuals from now on LOL.  The day started off fun.  We got there.  Snickers decided she literally had to be the 1st one out of the car.  Thank goodness I left the leash on her.  Up and over me and out the door she went.  Of course it has been raining non stop and by rain I mean pouring rain since last night about 6 pm. (Even thunderstorms in the middle of December in Iowa if you have heard of it crazy).  But back to the story at hand.  We get them in.  Get them into the waiting room to see Santa the girls are going crazy.  I can't even sign in to let them know who we are and what clowns I have with me LOL.  We get in to see Santa.  NO one will sit not even Bosch.  Poor Santa is about to pull his hair out so we had to get an elf in there to help out.
They acted so crazy they made Frankie & Merry Myrtle look like Angels.  Thank goodness no video unless someone secretly did it lol.  I had a few pictures that turned out but I can't wait to see what our client service manager's Marys turn out like but without further hesitation here are Bosch, Snickers, Jazz & Santa Paws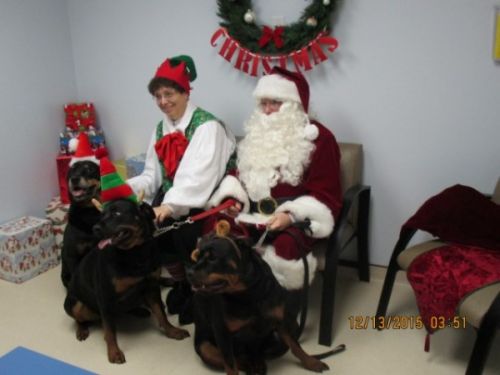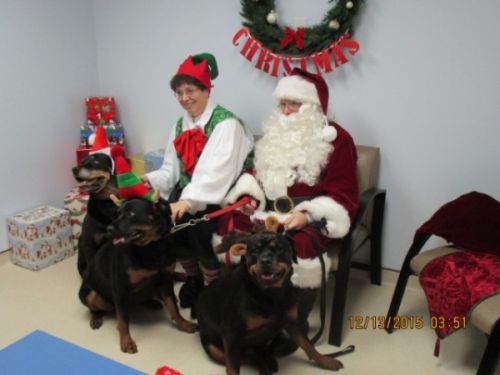 This is my Favorite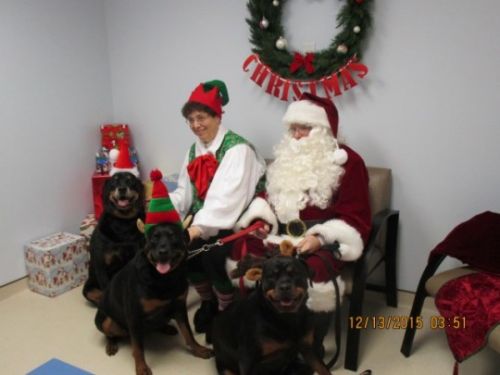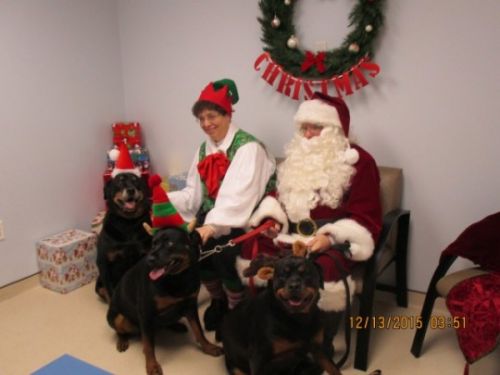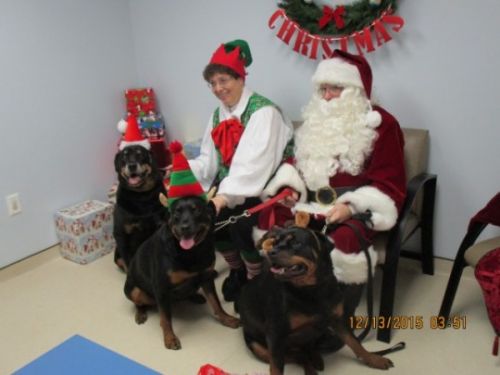 Who knows what Snickers was thinking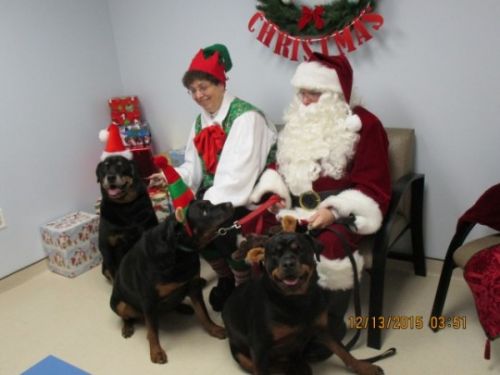 Jazz looking at Santa.  The Elf trying to fix Bosch hat.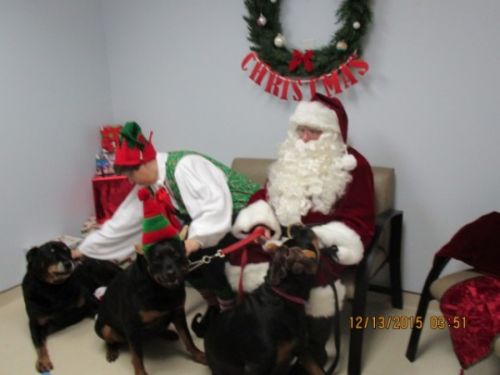 Jazz