I didn't forget you Sassy  Happy 25th month Ampuversary yesterday.  In fact I looked at your portrait hanging on the clinic wall as I took Bosch, Snickers & Jazz to see Santa Paws.  I wanted to take you but never got a chance to do that will you.  In fact it was Bosch's first time seeing him and he is almost 9.  I am so glad he got to see him
I know you were there pretty girl.  I just wish we had a picture with you and him.  I love you.
So in honor of your day I am going to post some Santa Paws pictures.
Snickers meeting Santa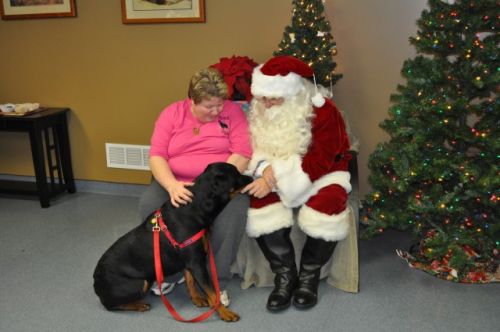 Me & Snickers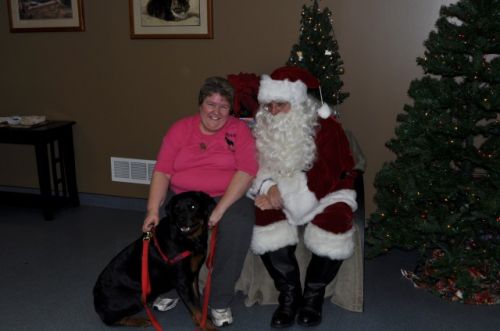 Me & Jazz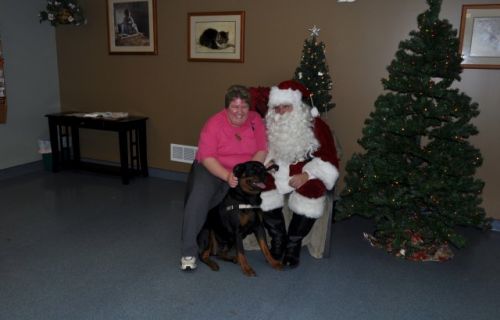 Me  & Bosch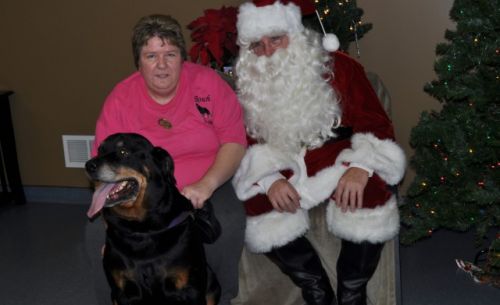 Love ya Sassy