Boy, I think Sassy,  Bosch & Barney all got pretty tired out Saturday afternoon.  We continued our journey with a few of the great sites around here.  We first made a stop at Bass Pro Shop where Barney tried out sitting on a 4-wheeler.  He looked pretty good on that.
Sassy Barney & I with Barney's new hair before we left for our adventures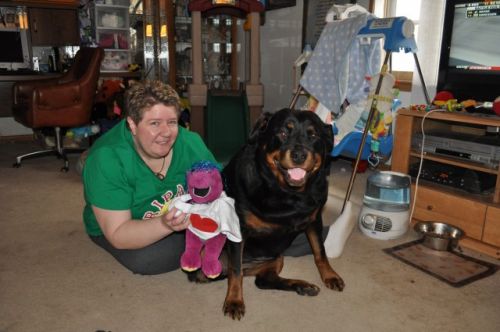 Barney on the 4-wheeler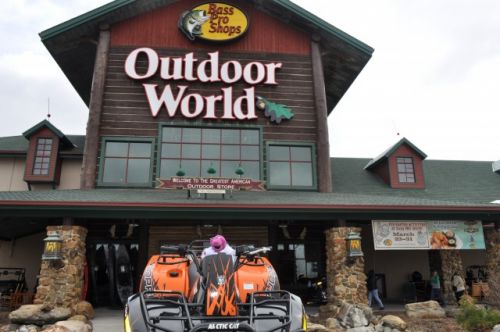 From Bass Pro Shops we went the 1st National Bank of Omaha's Park downt town where they had some statues that Barney loved playing on.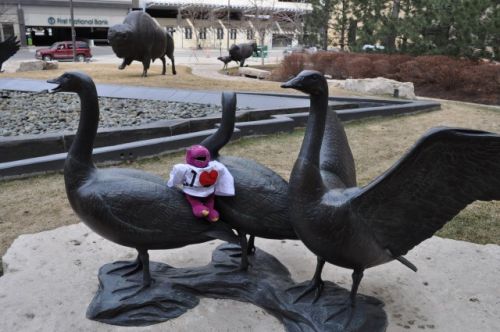 From the 1st National Park we moved onto another park showing the settlers
 From the Settlers park we moved onto  "the Road to Omaha Statue"  Which is now at TD Ameritrade Park (Baseball diamond).  The statue was originally at Rosenblatt Stadium where the college world series was held up until about 2 years ago.  Then Omaha built a new stadium and moved the statue there.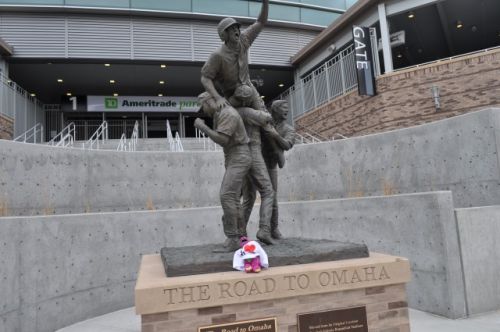 the "Bridge to no where" as people around here call it.  Actual name is the Bob Kerry pedestrian bridge which is approx 2.5 miles long (its more but I don't remember the exact amount).  It covers the Nebraska side of the Missouri River to the Iowa side of the Missouri river, so Barney & I made the treck across the bridge so he could say he was in 2 states at one time.
From the long hike across the river we decided we would take him to Lewis & Clark monument.  Where Lewis & Clark met with the Indian Council on the Bluffs.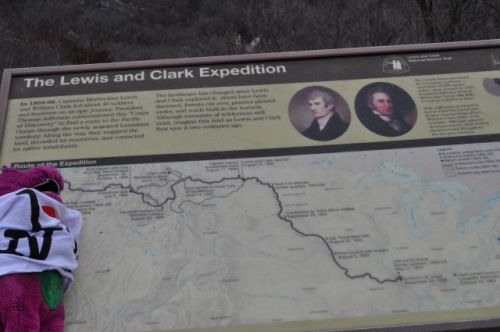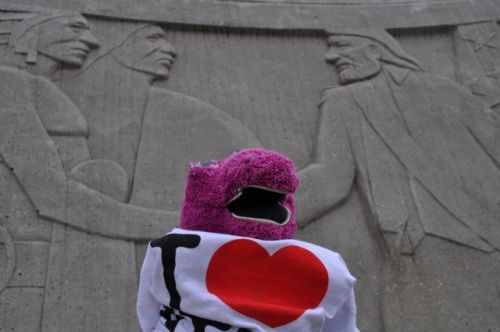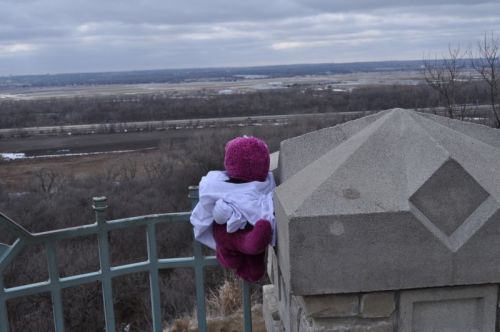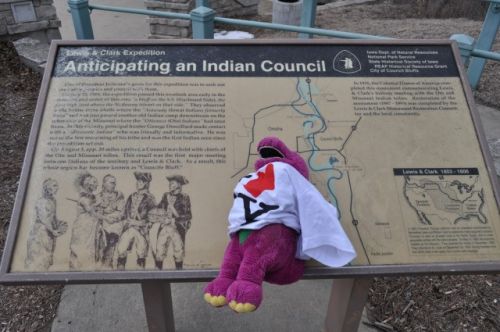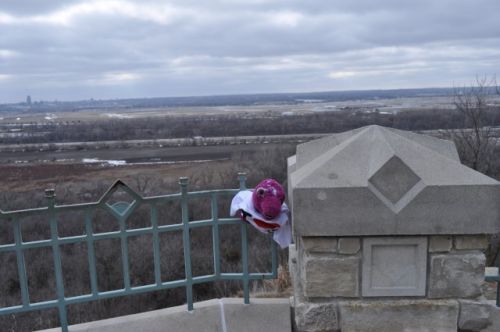 From Lewis & Clark monument we made just 2 more stops.  The Lincoln monument (from when President Abraham Lincoln visited Council Bluffs)  and the Black Angel Monument for Ruth Anne Dodge.  The Black Angel is made from Brass.  Ms Dodge used to have an dreams about this angel who would visit her.  I will include a little picture about that monument also.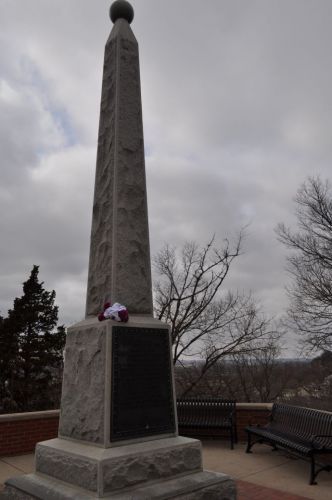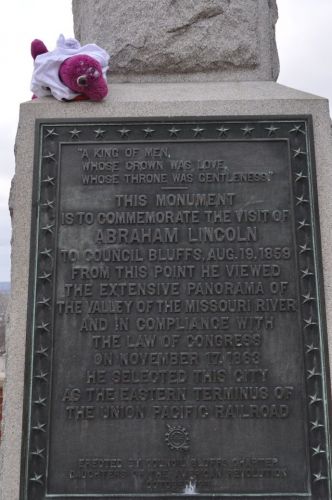 The Black Angel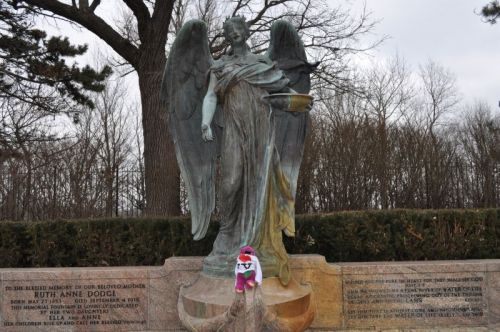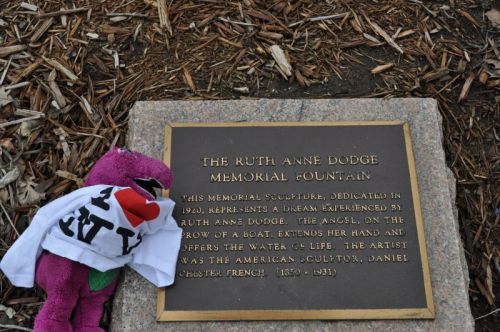 Wow, What a Day, Everyone Was DOG tired.